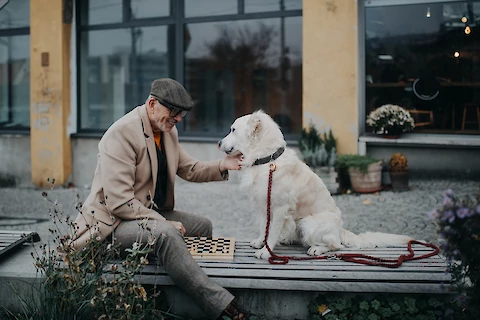 3 Fun Ways for Multiple Generations to Celebrate National Giving Month Together
December is National Giving Month, and there's no better time to get your family involved in a volunteer project that supports the Palm Beach area. This proclamation recognizes volunteers and celebrates their impact on their communities. This month is an excellent time to do something positive for South Palm Beach. Volunteering as a family is a fun and meaningful way to spend time together, especially around the holidays. Many local organizations offer various projects. These make it possible for various generations to work together to support the same cause. Here are three ideas for celebrating National Giving Month with your family!
Peggy Adams Animal Rescue League
Cuddling with puppies and kittens can be a relaxing and fun way to give back to your community. Volunteering at the Peggy Adams Animal Rescue League is an excellent option for spending part of December with some furry friends. Volunteers are needed to feed and socialize animals, walk dogs, do laundry, and handle a variety of other light cleaning and clerical tasks. Most of your family has pets, or you love animals but cannot devote sufficient time and resources to owning your own. Volunteering at an animal shelter is a rewarding way to serve animals in the South Palm Beach area.
Celebrate National Giving Month at Palm Beach Harvest
Palm Beach Harvest provides food to families in need throughout southern Florida. Volunteers run this organization by assisting with events, loading and unloading donated food and organizing donations. This opportunity works well for multigenerational groups. Both light tasks and more physical opportunities are available. These provide something that is a good fit for everyone. Getting involved with this organization, which has a high level of ongoing need, creates a built-in opportunity for returning every December or continuing to volunteer throughout the year.
Historical Society of Palm Beach County
Volunteering at the Historical Society of Palm Beach County gives families a unique opportunity. They can explore historical events from the perspectives of several generations. Grandparents may revisit pieces of their childhood. They can also explore how they contributed to how the world is today. Children learn about the same events in school. Supporting this organization can spark conversations about your family's past while preserving local history.
Volunteers can serve in various positions. This includes running the museum's store or front desk and helping with special events. It can also provide visitor information and maintain the museum's archives.
At Senior Helpers of South Palm Beach, we know that the holiday season extends to the entire month of December for many residents of Lake Worth, Boynton Beach, Delray Beach, Atlantis, and surrounding areas. This time of year can be an excellent time for families to give back to the South Palm Beach area while spending time together. We are here to help you and your family with various other seasonal needs you may experience this December. Contact us today to learn more about our services or get started!