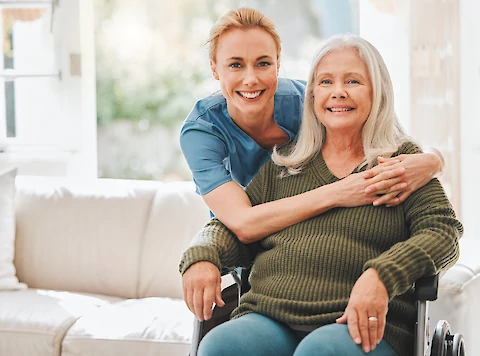 How Family Caregivers Can Take Time Off During the Year (Without Guilt)
Acting as a caregiver for a senior loved one in Bradenton or Sarasota can mean a huge time investment. Often, it is also very emotionally draining. Caregivers who never take time for themselves end up at high risk of experiencing burnout or building resentment. Unfortunately, taking that needed time off can be challenging, and many caregivers feel guilty when they step away from their senior loved ones. Fortunately, there are several ways that family caregivers can take time off throughout the year without guilt.
1. Share the Burdens Associated With Caregiving With Other Family Members
Sometimes, one family member ends up as the primary caregiver for a senior loved one, especially as that loved one's condition deteriorates over time. However, other family members in the area certainly can step up. Caregivers should discuss with other family members at the beginning of the year and make arrangements for others to take on some of the tasks, whether that means grocery shopping or checking in on a certain day each week.
2. Ask for Help From Friends and Family Members
Often, seniors will have friends who still have greater mobility and independence than they do, and those friends could eagerly look forward to the chance to help out. Family caregivers should talk to friends and family members of their loved ones to determine whether anyone would like to take on some of those caregiving tasks. In some cases, just sitting with a friend for a few hours a couple of times a week will pose little problem for a friend who already has too much time on their hands or who would love a way to spend more time with others.
3. Arrange for Respite Care
Respite care can prove incredibly valuable to many families and caregivers. It can allow a caregiver to come in and take care of a senior loved one when needed, allowing family members the time to get out of the house or take care of other responsibilities. Respite care is also ideal for events that caregivers may need to plan ahead of time, whether that means attending a special performance for a child or heading out for a spa day.
4. Schedule Breaks That Bring Joy
Caregivers need to prioritize their self-care. All too often, caregivers end up sacrificing the things that mean most to them in the effort to care for a senior loved one. Little things, from reading a book alone to taking a walk through the park, end up falling away. By scheduling those things regularly, however, many family caregivers find that they can take time off more easily and remain better able to care for their loved ones.
Do you need help caring for a senior loved one in Longboat Key or Siesta Key? At Senior Helpers Sarasota-Bradenton, we can provide respite care and other services for individuals throughout the area, including wellness watch to check in on seniors who are still fairly independent or care management assistance. Contact Senior Helpers Sarasota-Bradenton today to learn more about our services and how we can help.