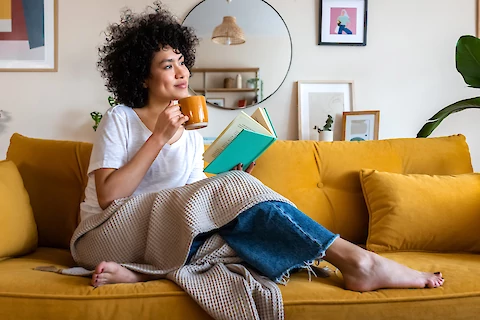 Valentine's Day is a special holiday to celebrate love, but it doesn't just have to be about celebrating romantic relationships. As a senior caregiver, you should take this day as an opportunity to practice self-love and reflect on how far you've come. Taking time out for yourself is also essential to maintain your physical and mental health while providing care. Learn more about why self-care is vital and some ideas on how to celebrate yourself this Valentine's Day. 
Reasons Why Caregivers Should Take Time Out for Self-care on Valentine's Day
Being a caregiver can often bring stress, anxiety, and even burnout if not appropriately managed. One of the best ways to protect yourself from these problems is to take time out for self-care. 
Taking breaks away from caregiving responsibilities will help reduce your stress levels, leaving you feeling much calmer and more collected when it's time to go back to work. Dedicating time to do something that only makes you feel good and fills your cup will also help improve your mental health. 
Ideas for Self-Care Activities
Self-care can include anything that feels refreshing and challenging at the same time. The activities you choose don't have to be expensive or take up much of your time. There are simple, inexpensive ways to practice self-care! Whatever makes you joyful and comfortable should be your go-to on Valentine's Day or any day. Check out these suggestions. 
Exercise
Exercise has many physical and mental benefits, such as improving cardiovascular health and mood. If the weather permits, go for a walk or hike in one of Tampa's beautiful parks, like Riverview's Upper Turtle Creek Park or Lithia Springs' Alafia River State Park. Alternatively, you can also join a cycling class at the Valrico Bike Path. 
Meditation
Meditating for a few minutes every day can make all the difference regarding anxiety and stress relief. Find an appropriate spot where you can find peacefulness and quiet your mind. But if that isn't possible, there are plenty of guided meditation apps available online, such as Headspace or Calm, that you can use anywhere! 
Socializing
Spend time with people you feel connected to and enjoy interacting with. Check out unique hangout spots or plan a fun lunch or coffee date in one of your favorite places. And remember - online video calls count too! 
Hobbies
Figure out some time to focus on a hobby you enjoy, whether that's dancing, reading, painting, or playing an instrument. Take some time to spark creativity and passion in your life! 
We Support Caregivers and Their Senior Loved Ones in Florida
Valentine's Day is about feeling loved, so give yourself a well-deserved break! Taking time away from your caretaking responsibilities can be challenging, but taking small steps towards self-care will greatly benefit you and the person in your care. Our in-home senior care team encourages caregivers to participate in self-care activities because it helps prioritize their health and happiness.
If you need a break from your caregiving duties to practice good self-care, contact Senior Helpers Hillsborough. We offer respite care and other in-home senior support services in the Tampa area and beyond.