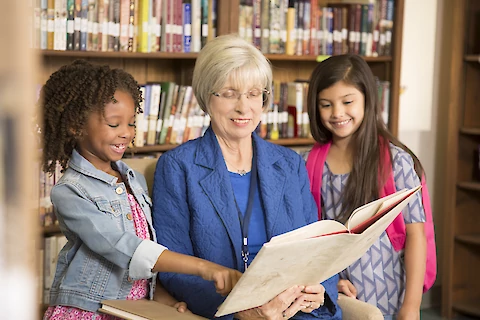 As people age, they tend to stay at home more and more. Such isolation can lead to loneliness and can be detrimental to both mind and body. It's important to get seniors out into the community. Encourage them to get involved with the local culture and try out new things. Sometimes, people with limited mobility can feel as if there isn't much for them to do. But that simply isn't true. In fact, there are summer volunteering ideas for your senior loved ones with limited mobility.
What Does 'Limited Mobility in Seniors' Mean?
Hand function usually begins to decrease after the age of 65. A person's body can be much less graceful, they might move a little slower with a decreased reaction time. People with limited mobility can also easily fall down as they lose muscle mass, and become depressed. It may be incredibly difficult to walk or hold on to things. 
It's important to keep the person's body moving, incorporate that movement into a routine, and not be afraid to ask for help when it is needed. Low-impact activities with appropriate support can be life-changing, and just the ticket to getting them back into the world.
People who happen to live with limited mobility have plenty to offer. Whether they are in Valrico, Riverview, or even Tampa, anyone with limited mobility and altered hand functions is still an essential and beloved member of the community. 
To Volunteer; Giving Back to Society
Giving back lifts a person's mood. It gives them a sense of purpose and the feeling that they are needed. Providing someone with a service that they enjoy decreases depression and anxiety. So, how can someone with limited mobility and a loss of hand function serve the community? What sort of volunteering can someone with limited mobility actually do, and do well?
It turns out that there are a lot of fun things they can do.
Tutoring adults or children who need help in education.
Record memories from the past for future posterity: Tell your story. Educate the community on the historical incidents you were able to see and experience. 
Volunteer at a local grade school, humane shelter, or hospital. All classrooms need volunteers and hospitals need greeters and people to give directions.
Volunteering as a judge in local activities, such as beauty pageants, parades, or the 'which house has better Christmas lights' contest that goes on in every town.
Welcoming visitors at church or helping to set up for the pastor, rabbi, imam, priest, minister, or reverend before service begins.
Reading books to kids at the library or to older adults and peers at senior living centers.
Perhaps one of these activities is perfect for a senior. Maybe one of these suggestions sparks thoughts of an even better volunteering idea. It doesn't matter because the benefits of giving back are immeasurable.
The Benefits of Giving Back
Volunteering in the community gives your loved one a social outlet and naturally encourages one to interact with others and form bonds. But these aren't the only benefits of volunteering one's time:
Increased socialization.
Getting out of the house.
Self-esteem boost.
Support from new friends.
Encouragement towards self-sufficiency and increased responsibility.
Sense of independence and pride.
Increases concentration skills.
Feeling accomplished and trusted.
Work at your own pace and in your way. 
A professional companion is an excellent choice if you are searching for support. They can provide transport and encourage the seniors to work hard and with heart.
Contact Senior Helpers of Hillsborough County
Senior Helpers of Hillsborough County also serves the communities of Sun City Center, Riverview, Brandon, Valrico, Tampa, and Lithia. Check out our blog for further information on aging at home and contact us to schedule your free in-home assessment to determine your unique and personal needs.
You are not alone and our companions are here to help you with your needs.