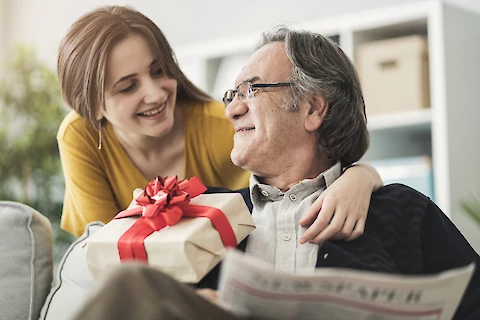 Valentine's Day is a special time to show your elderly parents how much you care. Whether they're living independently or being cared for at home, giving them the perfect gift will undoubtedly make their hearts swell with joy. Here are some ideas to help you find the perfect gift for a senior loved one. 
What to Consider When Shopping for a Perfect Gift for Seniors
When shopping for the perfect gift for elderly parents, keep their preferences, needs, and practicality in mind. If they enjoy outdoor activities, for example, purchasing an outdoor seating chair or a new set of walking sticks would surely make them happy. On the other hand, if they prefer reading, a comfy new pillow or book light will undoubtedly put a smile on their faces this Valentine's Day.
You might also want to consider their comfort and ease of use when selecting gifts. Items like heatable slippers may feel luxurious but before buying them, ensure that seniors can easily manage them without excess effort. Otherwise, it could result in safety issues. Lastly, you can keep it personal by picking up special trinkets with sentimental value, such as photo frames and albums. 
Valentine's Gift Ideas for a Senior Loved One
Personalized Gifts
Personalized gifts are always a great idea, especially for elderly parents. Consider gifting personalized jewelry that they can proudly wear throughout the year. You can also create special mementos such as photo collages or scrapbooks to preserve your precious memories with them through pictures and messages. 
Household Items
Gift the seniors in your life with everyday comforts like bed and bath items. You can choose from a wide selection of cozy warm throws, quality sheets, and slippers that are comfortable on their feet but also provide support as they move around. 
Health and Safety-Related Gifts
Valentine's Day can be made more meaningful this year by gifting your elderly parents health items and safety features to their home. For instance, you can purchase medical alert devices such as fall sensors or bathroom alarms for them in case of an emergency at home. 
Technology
The most innovative way to show love this February is by choosing tech-savvy gadgets as a Valentine's Day gift. Consider giving your parents items like digital photo frames, Alexa or Google Home speakers, and noise-canceling headphones so they can stay connected with the world even while staying safe at home. 
Show Your Appreciation for Your Senior Loved One This Valentine's Day
Showing your appreciation and love towards seniors this Valentine's Day can be made special with a thoughtful gift filled with creativity and thoughtfulness. Whether it's an upgrade to their home, tech-savvy gadgets, or personalized gifts, make sure you come up with options by considering their hobbies while also looking at items that could improve safety around the house. 
One of the best ways to show you care for a senior is to ensure they get the care they need at home. We can help! If you need assistance in taking care of elderly members of your family in Sun City Center, Riverview, Brandon, Valrico, Tampa, and Lithia, get in touch with Senior Helpers Hillsborough today!