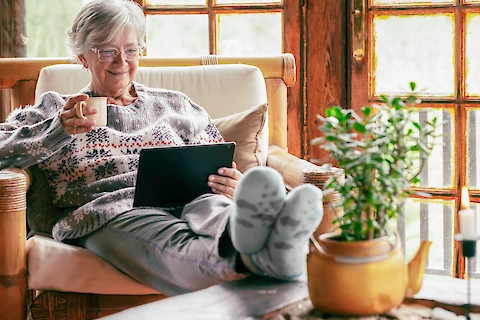 Stress Relief Tactics During Winter Isolation Periods
During the winter months, one can feel quite isolated as the snow continues to fall. It can definitely be more difficult to travel and connect with friends and family members. For some, this could contribute to increased stress levels. Fortunately, there are ways to remedy the situation.
Signs And Symptoms Of Stress
There are quite a few signs and symptoms of stress. For instance, you may experience decreased sleep, headaches, panic attacks, difficulty breathing, blurred eyesight, and more.
How To Manage Stress
Managing stress is absolutely possible. First of all, you will want to visit your healthcare provider and inquire about any medications that could be helpful. Aside from that, there is a myriad of teas that can contribute to higher quality sleep and help you reduce stress in your daily life. Meditation may also be beneficial, along with exercise. It could be worthwhile to consider seeing a therapist if you aren't already. A counselor can help you cope with the many challenges of life.
It's also important to visit your friends and family at least once or twice per week. Perhaps you could attend events together.
Finally, self-care practices such as meditation and hot Epsom salt baths can be extremely relaxing. To set the mood as you're bathing, you might want to light a few candles and some incense.
Tips To Reduce Stress
Engage in a weekly yoga class, journal, and create visual art. Learning a musical instrument can also be helpful, not to mention fun.
Listening to your favorite music can also help you unwind. Classical is a favorite among many for this reason.
Getting 7-9 hours of sleep per night is essential for you to be the best version of yourself every day.
Go outside, whether that means sitting on your front porch and watching the sunset or taking a walk. Nature strolls can assist in lowering stress, especially if you do them consistently.
Online Apps That Help Reduce Stress
There are quite a few mindfulness apps out there that can assist you in reducing stress. Headspace and Calm are among the most popular. More often than not, meditating for at least five minutes per day can drastically contribute to decreased anxiety.
There are quite a few online yoga classes that can be done at your own pace available through Outside's website.  Generally speaking, restorative yoga helps you center yourself and relieve stress both physically and emotionally. DailyOM is also an excellent resource for incredible and affordable classes covering mental, emotional, and even financial well-being.
Senior Helpers
Our Senior Helpers offices based in Florida provide companion care, in-home care, and personal care. You can find us in Panama City, Marianna, and Bonifay. Please contact us today for more information. We are happy to assist you in every way we can.