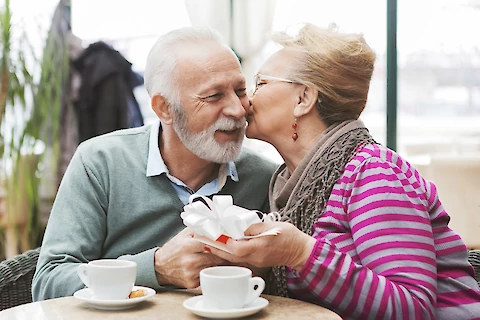 Valentine's Day is all about celebrating love, including the love that you have for friends and family. Whether you are looking for ways to celebrate Valentine's Day while on a budget or just need some ideas that won't take too much time or money, there are plenty of great activities seniors can participate in without breaking the bank. Read on to learn more about these budget-friendly activities for seniors during Valentine's Day, courtesy of Senior Helpers Panama City. Here are three of our favorite ideas:
Do A Craft
Doing a craft together can be both entertaining and therapeutic. You can create cards or decorations to express your love and appreciation on Valentine's Day. Even if you don't consider yourself the creative type, there are still plenty of simple yet thoughtful crafts that anyone can make. This includes putting together small frames for pictures or creating mason jar vases with colorful paper.
Consider meeting up at a local craft store with your friend group. That way, you can choose several fun crafts that can be done in the comfort of your home. Along with some tasty snacks and beverages, this will set the stage for a truly memorable Valentine's Day celebration.
Host A Potluck Dinner
Hosting a potluck dinner with the whole family is another great way to celebrate Valentine's Day. Ask each person attending to bring their favorite homemade dish, something that has special meaning for them, or just ask them to bring some ingredients for you all to work together in making a meal. Gathering around the table and sharing food at home can create memories that last far longer than any expensive gift ever could. Don't forget the bottle of sparkling juice or wine! Have several drink options at the ready, so that there's something for everyone.
Have A Movie Night
Share a few laughs and tears with your friends or family by having an old-school movie night. Decide on the perfect Valentine's Day film, voting on a group favorite. Choose one that is romantic, funny, nostalgic, or all three! The key to making this evening extra special is to have plenty of simple snacks like popcorn and candy at the ready.
Senior Helpers Helps You Celebrate The Holidays
Valentine's Day doesn't have to be expensive! We hope Senior Helpers Panama City's budget-friendly activities for seniors gave you some inspiration when planning this year's celebrations. Seniors who are looking to save money should also check out some online coupon websites like Groupon, which can offer lots of ways to save on local area attractions and restaurants. Senior Helpers Panama City offers senior care services to those in the Panama City, Chipley, Lynn Haven, Marianna, and Bonifay areas. Contact us today to learn more about the services we offer!