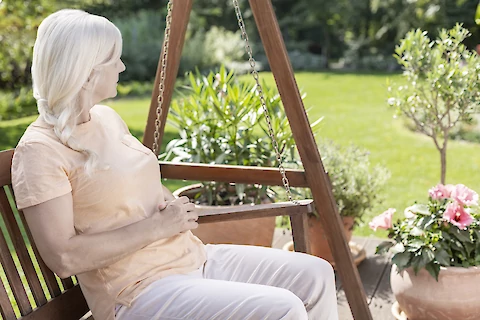 Receiving a diagnosis of Multiple Sclerosis (MS) can be overwhelming, but there are numerous ways to alleviate stress and provide comforting care to newly diagnosed senior loved ones. When an elderly relative is diagnosed, those around them need to be equipped with the best knowledge about the condition to offer the type of care that helps their loved one live a fulfilling life. From physical therapy to counseling, here are a few key elements to providing care for seniors recently diagnosed with MS, from the team at Senior Helpers Orlando.
What is Multiple Sclerosis (MS)?
Multiple Sclerosis (MS) is an unpredictable autoimmune disease that affects the central nervous system, including the brain and spinal cord. MS is typically diagnosed in those aged between 18-35; however, instances can occur with seniors receiving a diagnosis. Some common symptoms that may be experienced are pain, fatigue, impaired mobility, trouble swallowing and speaking, dizziness, or vertigo. 
Treatment Options for MS
Medication
Depending on the severity and symptoms experienced, physicians may prescribe your senior loved one medication to help manage the condition. Corticosteroids are typically prescribed during relapse to minimize inflammation of the nerve cells and improve brain function during exacerbations of MS. 
Physical Therapy
Physical therapy can be particularly beneficial. Through an assortment of exercises tailored specifically to fit individual needs, seniors can experience improved motor coordination, increased strength and flexibility in their muscles, and delayed fatigue levels, as well as decreased episodes or relapses. As always, seniors should consult their doctor before beginning any new exercise or therapy program.
How to Support an Elderly Relative with MS
Counseling 
Once a senior relative is diagnosed with MS, It's important to provide mental support and counseling in addition to medical treatments. Counseling allows seniors newly diagnosed, as well as their family caregivers, the guidance needed to learn how to cope with any physical limitations. 
Home Care Services
In-home senior care companies specialize in providing living solutions customized specifically for seniors living with chronic conditions like multiple sclerosis. From managing medication schedules or helping with light meal preparation or housework, professional caregivers offer one on one companionship designed to fit exact needs. This allows elderly relatives extra time to focus on their treatment and activities they enjoy. 
Senior Helpers Offers Personalized Home Care
By learning the basics and being armed with the best knowledge about treatments and solutions available, families and caregivers can ensure their senior loved ones with multiple sclerosis live fulfilling lives. If you or your senior in Orlando, Winter Park, Apopka, or Kissimmee is considering personalized in-home care services, choose Senior Helpers Orlando. Our qualified caregivers provide a variety of services tailored specifically to those newly diagnosed with MS. For more information on how Senior Helpers Orlando can help your senior relative, contact us today.