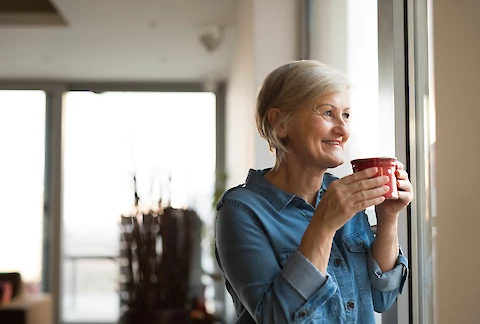 How to Prevent Falls at Home
According to the CDC, more than 25 percent of Americans over the age of 65 fall every year, and "falling once doubles your chances of falling again." These are sobering statistics, because the injuries sustained in a fall can greatly diminish someone's quality of life—as can the fear of falling. When someone is afraid of falling, they might avoid physical activity, which weakens their bodies and can, ironically, put them at a greater risk of falling. 
Fortunately, you can help keep your senior active and build his or her confidence by making a few changes in the home to help prevent falls. While it's true that seniors in Orlando don't have to worry about ice and snow, there are still some hazards in and around the house that can be mitigated so your senior can age in place. Here are some tips to get your fall-proofing started:
Check the Stairs
If possible, you might install a ramp outside the house so your senior can avoid stairs leading in and out. In a two-story home, you might move the bedroom to the first floor so there is less need to go upstairs. 
If taking the stairs can't be avoided, install handrails on both sides of the stairs. Use carpet or non-skid strips to reduce the risk of slipping. You might also want to mark the edges of the steps with a different color. That way, it's easier to see each step for proper foot placement as you ascend and descend.
Avoid Clutter
Remind your senior to avoid leaving objects in the middle of the floor. Watch out for loose cords and wires. This is something you or a home caregiver can check for regularly. You'll also want to clean spills immediately. Avoid using area rugs, as the edges can become a tripping hazard. Instead, install wall-to-wall carpet or use no-slip strips on tile or wood floors. 
Along these lines, you'll also want to ensure there is plenty of light in all trafficked areas. This might mean installing extra light switches (including beside the bed) so your senior doesn't have to make their way to bed in the dark. 
Use Grab Bars in the Bathroom
These can be installed near the toilet and in the shower. You can also install a walk-in shower with a seat so your senior doesn't have to step over the edge. You'll want non-skid mats or strips on the shower floor and the rest of the bathroom floor. 
Reposition Commonly-Used Items
Ensure everything is within reach. For example, if there are high shelves in the kitchen, reorganize so that none of the necessities are stored in a place that would require the use of a step-stool or an awkward reach to get it. In some cases, a reach stick or other grabbing tool may be useful.
Arrange furniture to allow for easy movement through the room. Ensure chairs are of an appropriate height so your senior can easily sit down and get back up. 
If you need help fall-proofing your senior's home, work with a home caregiver from Senior Helpers in Orlando. We help seniors age in place throughout the Orlando area, including Kissimmee, Winter Park, and more, by offering different levels of in-home care to meet their needs. A professional personal or companion caregiver can help your senior with daily tasks while watching out for their well-being in the home. Read our blog for more fall prevention tips, and contact us to learn more about our comprehensive services.