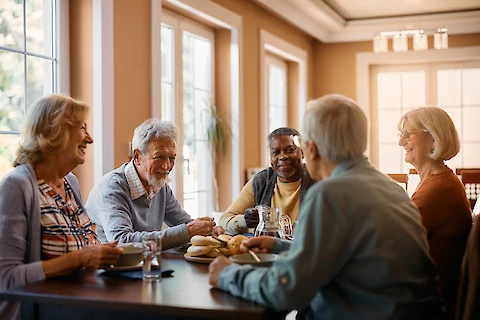 The Lenten season can be a difficult time for many people, particularly those with diabetes. It's vital for seniors to maintain healthy blood sugar levels year-round, but especially during periods like Lent when food rules may change. With some helpful tips and meal ideas in mind, you can make informed decisions regarding your diet and enjoy the Lenten season with much less worry. 
The Importance of Maintaining Healthy Blood Sugar Levels
Having diabetes often means making frequent adjustments to one's lifestyle to ensure healthy blood sugar levels. The risk of developing diabetes-related complications increases when blood sugar levels are not kept within a safe range. Some such complications may include vision problems, hearing loss, nerve damage, heart disease, chronic kidney disease, and mental health struggles. 
Each person has different needs and goals. Discuss diabetes care with a qualified health provider and follow your doctor's orders first and foremost. 
Tips for Maintaining Healthy Blood Sugar Levels 
You can have an easier time maintaining your blood sugar levels if you:
Check your blood sugar levels regularly 
Exercise daily
Eat a balanced diet that is low in processed carbs 
Avoid alcohol and smoking 
Take any prescribed medications as instructed 
Drink plenty of water
Maintain a healthy weight
If you work hard each day to keep your blood sugar levels in check, you should be able to keep serious symptoms and complications at bay. 
Precautions to Take During Fasting Periods
Fasting can be a great way to deepen your relationship with God during Lent, but it may be dangerous to do so if you have diabetes. You need to be incredibly mindful of the amount of sugar and carbohydrates you consume when fasting. Avoid sugary drinks, in particular. To minimize the risk of complications, it's important to work with your doctor to create an individualized fasting plan that makes the most sense for your dietary needs. 
Meal Options for Diabetics During Lent
When it comes to meal options for diabetics during Lent, the emphasis should be on nutritious foods with a low glycemic index. Here are some meal ideas you can enjoy during the Lenten season: 
Grilled chicken and roasted vegetables 
Salmon and steamed kale 
Greek yogurt with fresh fruit 
Hard-boiled eggs and fresh fruit 
Brown rice, black beans, and roasted vegetables 
Lentil soup and grilled vegetables 
Roasted turkey and quinoa salad 
Baked salmon and roasted Brussels sprouts
Traditional Lent rules state no meat is to be consumed on Fridays aside from fish. Save the chicken and turkey dishes for the remainder of the week and opt for the salmon recipes on Friday afternoons and evenings. 
Connect With Senior Helpers Orlando
Managing diabetes during Lent can be challenging, but it is possible with the right plan and preparation. Following the tips and meal options outlined in this guide, you can enjoy the Lenten season without compromising your health. If you're in the Orlando, Winter Park, Apopka, or Kissimmee areas and are in need of in-home senior care services to help manage your diabetes, contact Senior Helpers Orlando today. We're here to help!