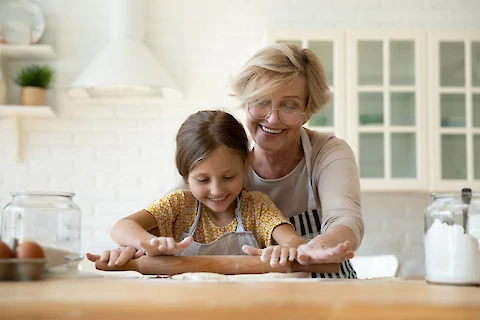 The holiday season brims with family time and fun activities. However, if you have senior parents, you need to be mindful when you create holiday traditions that engage both grandchildren and grandparents to avoid tiring anyone out. 
These holiday activities create tighter bonds between grandchildren and grandparents along with memories that last a lifetime. You can suggest low-key activities that both groups will enjoy in Orlando and let them choose their favorite or try them all. 
Check out these four low-key activities:
1. Games and Puzzles
No matter the age of the grandchild, there is a game or puzzle that will capture their interest. Games allow for multiple players, so it can become a new holiday tradition for the entire family.
Puzzles provide fun that doesn't need to be completed in one sitting, which is great if someone is staying over for the holidays in Winter Park. However, only a couple of people can work on a puzzle at a time. 
On November 21, the National Game and Puzzle Week kicks off, making this a great option in the days leading up to Thanksgiving Day. 
2. Decorating Cookies
Baking cookies, eating cookies, and decorating cookies are three of the best things about the holiday season. Mobility issues might make it difficult for your senior loved one in Apopka to bake cookies, but it's easy to set up a cookie-decorating station at the kitchen table. 
You can include icing in a rainbow of colors, sprinkles, chocolate chips, small candies, and more to use for decorations. Grandparents and grandchildren will have a great time icing cookies and eating a few of them when no one is watching. 
3. Make Gifts for the Parents
Children love getting gifts, but they also enjoy giving them. It can be hard, especially for younger children, to feel like they're giving their parents a gift and not just signing their name on a card. 
Depending on the age of the child, making gifts might include drawing or painting a picture and framing it, using beads or painted pasta to make jewelry, or painting a pot to place a plant in it. Grandparents and grandchildren can spend time together while allowing their imaginations to soar. 
4. Read a Holiday Story Together
No matter which winter holidays you celebrate, there are many children's books written about them. Wrap a selection of children's stories and allow the child to pick one. The grandparents and grandchildren can take turns reading the story to each other if the child is old enough to read.
This is a quick activity for a young child who can't sit for long and an older grandparent who tires easily. The books should be age appropriate for the children in Kissimmee. 
Safely Engage in Hobbies With the Assistance of Senior Helpers Orlando
You can make the holidays magical and create memories with a little planning and creativity. If you need help caring for a senior loved one in Kissimmee, Winter Park, Orlando, or Apopka, Senior Helpers is ready to help. Reach out to us today!