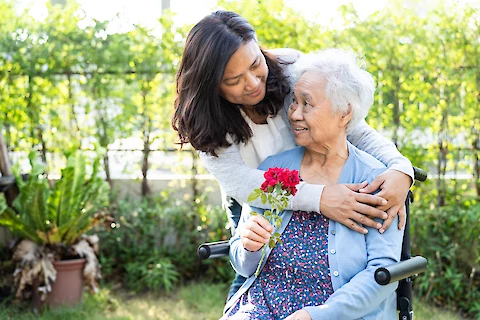 As our loved ones age, we must acknowledge their changing needs, especially when facing a diagnosis like frontotemporal dementia. This progressive neurological condition affects behavior, emotion, and cognition, making day-to-day life increasingly challenging for seniors. If you have a senior relative living alone with frontotemporal dementia, it's crucial to recognize when they may be at risk so you can make changes to keep them safe and well-cared for.
Wandering
Wandering is one common sign that a senior with frontotemporal dementia should no longer be home alone. As the disease progresses, your loved one may become disoriented and wander off, putting themselves at risk of injury or getting lost. Supervision is essential to prevent such incidents and ensure their safety.
Not Practicing Self-care
Maintaining personal hygiene can also become a challenge for seniors with frontotemporal dementia, as they might struggle with self-care tasks such as bathing or grooming. Poor hygiene increases the risk of infection and can negatively impact their overall health. In this case, the assistance of a caregiver or family member can help your loved one maintain good hygiene practices and stay healthy.
Forgetting to Take Medication
Watch your senior relative's ability to manage their medications. Frontotemporal dementia may cause forgetfulness or confusion, resulting in missed doses or incorrect dosage intake. Ensuring they have proper support to manage their medications reduces the risk of complications and keeps them on track with their treatment.
Exhibiting Unsafe Behaviors
Seniors with frontotemporal dementia may also exhibit unsafe behaviors, such as leaving appliances on or unattended, which pose a risk of injury or accidents. Close supervision can help identify and address these behaviors, preventing harm and creating a safer living environment for your loved one.
Failing to Manage Finances
Managing finances can become increasingly difficult for seniors with frontotemporal dementia. They may not pay bills on time or avoid financial scams. By assisting with financial management, you can help protect your loved one from potential financial struggles or exploitation.
Not Getting Regular Nutrition
Nutrition is another critical aspect to consider, as seniors may face difficulties preparing meals or maintaining a balanced diet. Skipping meals or opting for unhealthy food choices can significantly impact their health. A caregiver or family member can help ensure they receive proper nutrition by assisting with meal preparation and encouraging healthy eating habits.
Neglecting Household Maintenance
Neglected household maintenance can already indicate that your senior relative shouldn't be home alone. Clutter, disorganization, and unsanitary conditions arise when they struggle to keep up with their responsibilities. These conditions negatively impact their quality of life. Providing support with household tasks can help maintain a clean and comfortable living environment.
Failing to Respond to Emergencies
Lastly, seniors with frontotemporal dementia might struggle to recognize or respond appropriately to emergencies, putting themselves at a higher risk of injury or harm. Close supervision and support can help ensure they receive timely assistance during a crisis.
Discuss Options
To ensure the safety and day-to-day quality of life for your senior relative with frontotemporal dementia, consider hiring a caregiver, suggesting they move in with a family member, or combining both options. These steps will provide proper support tailored to their unique needs, ultimately improving their overall well-being.
Connect With Senior Helpers Orlando
Recognizing the signs that indicate your senior relative with frontotemporal dementia should not be home alone is crucial to ensure their safety and quality of life. If you live in Orlando, Winter Park, Kissimmee, or Apopka, FL, and are concerned about your senior relative living alone, contact Senior Helpers Orlando for assistance and support tailored to your loved one's needs.