While visiting senior loved ones during family reunions, Sunday brunches, or holiday breaks, we usually make sure we catch up on the latest family news and on any medical updates our loved ones care to share. However, at busy family gatherings, we can often lose sight of clues that may signal a favorite family member is in need of extra care and assistance.  
Social isolation, family caregiver stress, limited physical activity, poor personal hygiene, reduced driving ability, and the inability to maintain a clean home environment can all signal an increased need to obtain home health care services.
Social isolation – Social isolation and feelings of loneliness can have a negative effect on the overall health and wellbeing of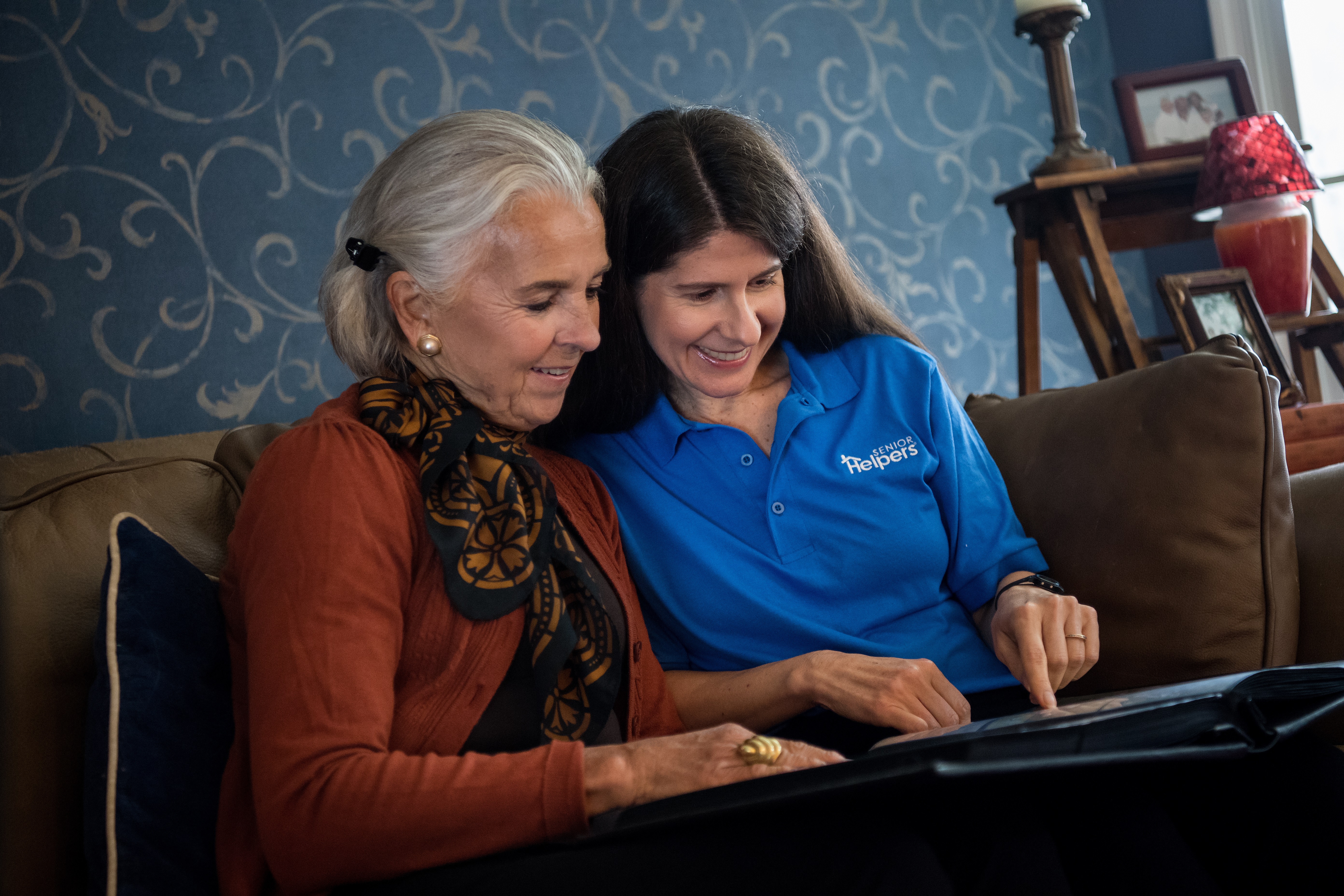 older people who live alone. According to a research report published in the International Journal of Geriatric Psychiatry, loneliness, along with depression, can contribute to accelerated cognitive decline in older adults. Companion care services could help to reduce isolation and increase opportunities for positive social interactions.
Family caregiver stress – Take steps to find out if a family caregiver is affected by increased levels of stress because he or she provides 24/7 care for a spouse or elderly parent. Stress has an impact not only on the health of the family caregiver, but also on the quality of care provided to the elderly dependent. Stress can have an impact on sleep, heart health, and brain health. High levels of the stress hormone cortisol were found to be associated with brain shrinkage, and impaired memory, according to a study published in the journal Neurology® in 2018. Family caregiver stress could signal a need to access home health-care services.
Other signs that show that a loved one may be in need of home health-care services and extra help are the following:
Limited physical activity – While visiting a favorite senior, relatives may soon discover their loved one is rarely exercising. If a person is afraid of falling, he or she may stop participating in activities such as going out for short walks or attending group exercise classes at a local gym. Additionally, some seniors may choose not to go on daily walks because they are afraid to go alone. Lack of exercise can be detrimental to a person's quality of life and can have an adverse impact on health. A trained caregiver can encourage an older person to participate in daily exercise activities while taking steps to prevent falls and the risk of injury. Before starting an exercise routine, always consult a physician and request a fall-risk assessment.
Poor personal hygiene and care – A senior loved one's appearance may begin to look disheveled. Soiled clothes, poor hygiene, and body odor may become increasingly evident. In some cases, seniors who live at home alone may be reluctant to bathe or shower because no one will be there to assist them in the event of a fall. Making bathroom improvements, such as installing grab bars, can help, but some seniors may still feel insecure about the risk of slipping and falling while alone. In other cases, older adults may struggle to remember to clean up or wash, especially if they have Alzheimer's or another form of dementia. Personal appearance and grooming may also be affected in some seniors with limited vision or sense of smell. Senior loved ones may benefit from personal care services that include assistance with bathing, grooming, and toileting.
Reduced driving ability – Family members may notice that a grandparent's car is showing signs of recent mishaps, such
as dents, scratches, and scrapes. Encourage loved ones to talk with a physician and share their fears and concerns about reduced driving ability. Discuss possible health issues that may be interfering with the person's ability to drive safely. Not being able to drive anymore can affect a person's sense of independence, as well as his or her ability to get out, run errands, and go to medical appointments. A companion caregiver can provide both companionship and transportation to a senior who is unable to drive.
Inability to maintain a clean and healthy home environment – Not being able to maintain as orderly and clean a home as previously may signal a need for extra assistance or home care services. An older adult who is physically frail may not be able to complete everyday household chores. Signs of increased clutter, together with a failure to dispose of accumulated garbage or expired perishable foods, may also raise health and safety concerns for some seniors and their families.
Busy schedules and work responsibilities can often interfere with a family's ability to pay attention to warning signs that show an older senior may need home health care services. We hope this blog gives insight to some of those essential clues that indicate it is time to provide that extra care and assistance.
Is there a senior in your life who would benefit from in-home health care services? Does a family caregiver need help and assistance in caring for an older spouse or elderly parent? Give Senior Helpers a call and find out how we can help! Call us today at (407) 628-4357. Senior Helpers Orlando provides Alzheimer's care and home health care services in the counties of Orange, Osceola and Seminole.
 
Ana P. DeLane
Senior Helpers Orlando Team Member
 
References and resources:
Donovan NJ, Wu Q, Rentz DM, Sperling RA, Marshall GA, Glymour MM. Loneliness, depression and cognitive function in older U.S. adults. Int J Geriatr Psychiatry 2016, 32(5): 564-573; information retrieved February 1, 2019, from https://www.ncbi.nlm.nih.gov/pmc/articles/PMC5102822/

Echouffo-Tcheugui JB, Conner SC, Himali JJ, Maillard P, DeCarli CS, Beiser AS, Vasan RS, Seshadri S. Circulating cortisol and cognitive and structural brain measures. Neurology 2018, 91(21): e1961-e1970; DOI: 10.1212/WNL.0000000000006549; retrieved February 1, 2019, from http://n.neurology.org/content/91/21/e1961