Family caregivers can enhance daily caregiving by adding creative and stimulating activities to their daily schedule and that of the person under their care. Taking part in new and fun activities, outside the home, can improve the wellbeing of older adults who might otherwise remain isolated and physically inactive.
Enjoying daily walks, taking weekly train rides, visiting a Central Florida nature trail, or going birdwatching can all enhance the emotional and physical wellbeing of both the family caregiver and the person under his or her care. Getting out of the home can also help reduce senior isolation.
Enjoy a ride on the SunRail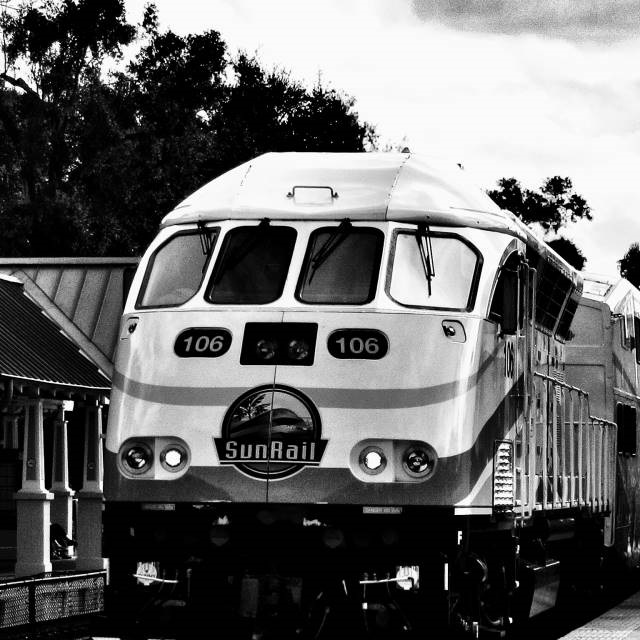 Don't let traffic congestion stand in the way of a trip to beautiful Winter Park, Florida. If you're a family caregiver who hates the traffic congestion on Florida's Interstate 4 (I-4) but would still relish a change of pace by enjoying a relaxing lunch in Winter Park, you can opt to take the SunRail commuter train from 15 other SunRail stations in Central Florida. Currently, seniors 65 and older can board the SunRail commuter line at the Sanford rail station in Seminole County, stop for lunch in Winter Park (in Orange County), and return to Sanford for just $2.75 with the purchase of a round-trip ticket. The SunRail station in Winter Park is only steps away from a well-kept park, restaurants, and sidewalk cafés. To experience a longer train ride, you can take the SunRail through three counties—from Volusia County all the way to Osceola County—for a mere $4.75 with the purchase of a round-trip (65+) ticket. For updated information about current stations, fees, and schedules, please visit the SunRail website at http://sunrail.com/.
SunRail commuter trains are equipped with wheelchair lifts, and also feature flip-up seats to accommodate passengers who use wheelchairs. These flip-up seats are located on the lower level of the cab cars.
Plan birdwatching trips in the greater Orlando area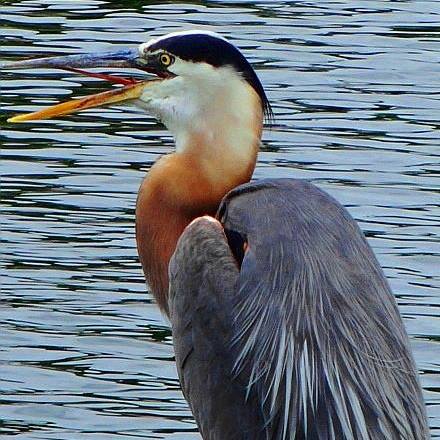 Bird lovers can plan birdwatching trips year-around, in the greater Orlando area. Through the use of new technology and the Internet, caregivers can help older adults research bird species in preparation for a park visit or birdwatching trip. Family caregivers, who need help identifying area birds, can download a free Merlin Bird ID App from TheCornellLab. (Before downloading any high-tech application, always check out current reviews and technical requirements along with security and privacy features.)
When traveling with an adult who is showing early signs of memory loss, try providing images of a favorite bird species that he or she may hope to spot during a park excursion. If possible, assist loved ones in taking pictures of the birds they see during their trip.
If an older adult in your care wants to learn about birds of prey, plan a visit to the Audubon Center for Birds of Prey, located in Maitland, Florida. Visit their website at http://fl.audubon.org/chapters-centers/plan-your-visit to learn more about current schedules, programs, and admission fees. Seniors pay only $7 for admission.
Take the air at local parks and trails
Encourage older adults and family caregivers to visit local parks or nature trails, of which there is an abundance in Central Florida. Include park visits on weekly caregiving schedules. If for some reason a family caregiver is not able to go or needs a much-needed break, hire a licensed caregiver who can step in and assist in providing companionship, care, and transportation.
Where to start? You can prepare in advance by first looking into favorite parks that are close to a senior's home. It's a good idea to first identify neighborhood parks, in case caregivers and loved ones have to retreat quickly due to unforeseen emergencies or weather changes. If you're not familiar with the location of some of your local parks, check with your county or city parks-and-recreation department for a list of green areas that you and loved ones can visit.
When planning a visit to a park or nature trail, consider the medical conditions and health needs of the person being cared for, as well as your own. If you are concerned that a loved one may be a fall risk, check with a physician before starting any physical routine.
Review park information by visiting local parks-and-recreation websites. We have included the following links for Orange, Osceola, and Seminole counties:
Orange County Parks and Recreation: http://www.orangecountyfl.net/CultureParks/Parks.aspx
Osceola County Parks: https://www.osceola.org/agencies-departments/parks/
Seminole County Parks and Recreation: http://www.seminolecountyfl.gov/departments-services/leisure-services/parks-recreation/
Consider these helpful pointers when adding park visits to your weekly caregiving agenda:
Are you or the person under your care a fall risk? Are you able to provide care and render assistance if someone falls? Depending on the health of the person being cared for, it may be wise to invite a friend or licensed caregiver to assist with caregiving duties.
Are the trails and walking paths well maintained, safe, and secure? Are employees on the premises, in case you need assistance? Check bathroom facilities, walking paths, and overall accessibility before inviting a senior or person under your care to go for a walk or stroll through a park.
When getting ready for your trip, don't forget to pack bottled water and healthy snacks.
Wear comfortable outdoor clothing and suitable walking sneakers. Bring sunglasses and a sun cap or visor. Pack a small bottle of insect repellent along with sunscreen lotion
Lack of mental stimulation and limited social interaction can negatively affect both the family caregiver and the person in his or her care. Family caregivers can enhance daily caregiving experiences by adding fun activities —outside the home— to a loved one's wellness plan.
We hope this blog provides valuable information and encourages you and your family to enjoy stimulating and fun activities outside your home.
Should you need assistance in caring for a loved one and would like to inquire about home health care services, call Senior Helpers Orlando at (407) 628-4357. We will be glad to schedule a meeting at your earliest convenience. Senior Helpers Orlando  provides Alzheimer's care and home health care services in the counties of Orange, Osceola and Seminole.
Ana P. De Lane
Senior Helpers Orlando Team Member
Resources and references:
SunRail Tickets. Retrieved August 16, 2018 from http://sunrail.com/tickets-suncards/tickets/
SunRail Station in Winter Park, Florida. Retrieved August 16, 2018 from http://sunrail.com/station/winter-park/
SunRail ADA Information. Retrieved August 8, 2018 from http://youtu.be/Dik6qqvw4Mc
Merlin Bird ID App, The Cornell Lab. Retrieved August 7, 2018 from http://merlin.allaboutbirds.org/
Audubon Center for Birds of Prey. Retrieved August 16, 2018 from http://fl.audubon.org/chapters-centers/audubon-center-birds-prey
Plan Your Visit. Audubon Center for Birds of Prey. Retrieved August 16, 2018 from http://fl.audubon.org/chapters-centers/plan-your-visit
Orange County Parks and Recreation. Retrieved August 7, 2018 from http://www.orangecountyfl.net/CultureParks/Parks.aspx
Osceola County Parks and Recreation. Retrieved August 7, 2018 from https://www.osceola.org/agencies-departments/parks/
Seminole County Parks and Recreation. Retrieved August 7, 2018 from http://www.seminolecountyfl.gov/departments-services/leisure-services/parks-recreation/