When older adults retire and family and friends have moved to other areas or passed away, some retirees find themselves entering a time of unexpected isolation.
After retirement, freedom from work responsibilities often comes at a heavy cost to daily social interaction. Meetings with work colleagues, participation in regular discussions, and the opportunity for feedback may all come to a sudden halt. Entering the retirement years may be a relief to those who look forward to days without job stress and worries, but that workplace banter, good or bad, brought with it many occasions for social interaction, chances to troubleshoot problems, and opportunities to stay mentally active, engaged, and challenged by and with other human beings.
Family dynamics also change when children grow up and leave older parents or grandparents behind in order to pursue new directions in life or jobs in faraway communities. The older adult's separation from loved ones undoubtedly affects social interaction, creating another social void.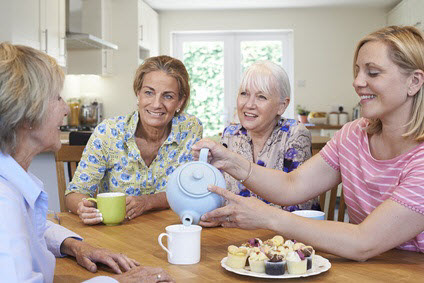 The impact of social isolation on the health of older adults
Isolation and loneliness can have a negative impact on the health of older adults. Isolation, loneliness, and living alone may increase the risk of premature death, suggests a study published in Perspectives on Psychological Science, a journal of the Association for Psychological Science. Likewise, loneliness and isolation can increase the risk of cardiovascular disease, according to a report published in the British Medical Journal (BMJ) – Heart.
Researchers have also found that chronic isolation, loneliness, and depression contribute to cognitive decline in some seniors. A research article on the impact of loneliness on cognitive health was published in the International Journal of Geriatric Psychiatry.
Isolation and loneliness not only threaten physical and emotional health, they place older adults at a higher risk of being exploited by unscrupulous people. Seniors without a concerned friend, family member, or partner to talk with or check in on them are at higher risk of falling victim to fraudsters and other criminals who prey on vulnerable older adults.
Factors that increase isolation
Limited transportation and lack of social interaction
Older adults may not be able to get out of their home if they no longer drive or if public transportation is limited or unavailable where they live. Some seniors who still drive may reduce their outings when they recognize that certain medical conditions—such as diminished vision or slow reaction time—and some medications may reduce their ability to drive safely.
Seniors who have never relied on public transportation may be uncomfortable with learning how to use it. In some cases, they may feel unsafe walking alone to a bus stop or rail depot, especially if they have balance problems and are at risk of falling.
It's difficult for some seniors to rely on public transportation, especially in suburbs where access is limited. Also, long waits for the bus and meandering rides may dampen enthusiasm for using public transportation.
Not being able to get out of the home increases isolation and reduces human contact, especially for older adults who live alone. Seniors living alone may skip going to a doctor's appointment, let alone visiting a favorite gym or recreation facility, if transportation is not available. Taxi services and hired temporary drivers may not provide a sense of security for older adults who are unsure, anxious, or have memory problems. Having different drivers show up at older adult's home may cause confusion and frustration, especially for those showing signs of cognitive decline.
Steps to reduce senior isolation
Organize a social-support group
Support groups that include dependable family members, long-time friends, and home healthcare providers can enhance care and provide needed daily or weekly interaction for seniors who live alone. Depending on the needs of the person, support-group members can step in to care for an elderly parent or spouse when a family caregiver needs a break from daily caregiving duties or when the senior is living alone and aging in place.
A support-group member can join exercise activities, provide face-to-face contact, offer transportation, or assist an older adult while she or he exercises or goes grocery shopping. A licensed and trained companion caregiver can also provide transportation and companionship if the person needing care no longer drives and needs help in getting to appointments.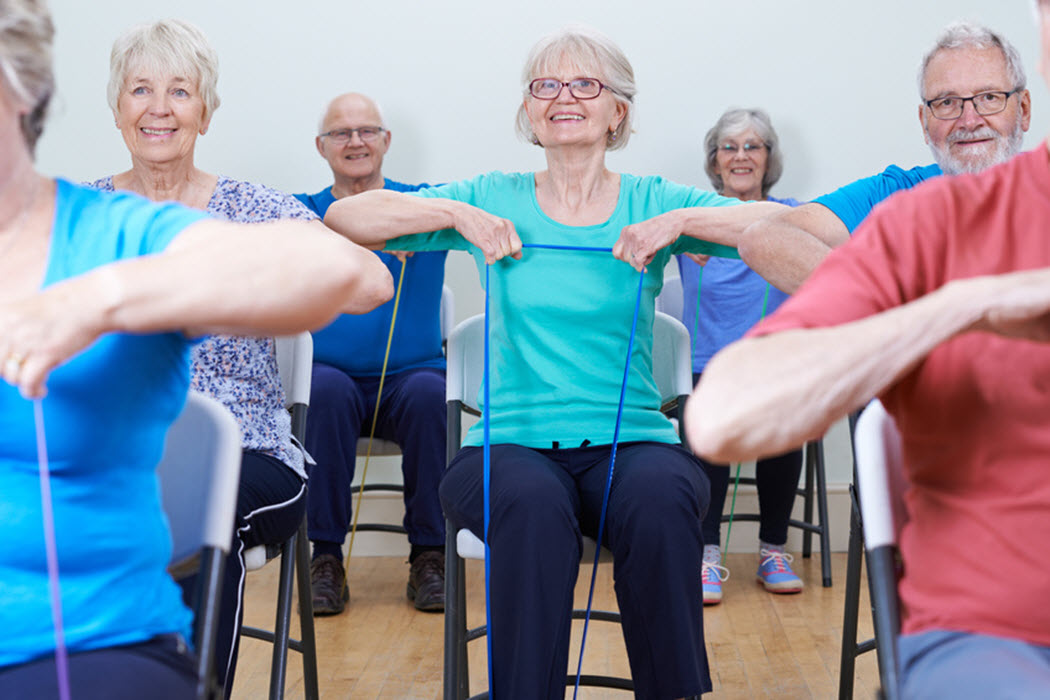 Increase transportation options
Not being able to drive or not having transportation affects a senior's ability to interact with people outside the home. Taking a bus or taxi or asking a reliable neighbor for a ride are options, but they have limitations. A neighbor or friend may have to deal with job or family concerns, requiring the senior to adapt his or her schedule to that of the person providing the ride. Waiting for a bus or taxi can also interfere with a loved one's schedule and even medical appointments. The distance and location of bus stops and train depots may deter those who do not live near transit stops and use assistive devices to move around. Time constraints and long, circuitous bus rides may reduce the desire to use transit. If using a bus or public transport van is an option, encourage loved ones to take a friend or caregiver along who can provide support, if needed. Older adults who have never relied on public transit may still feel uneasy and unsafe walking to and from a bus stop alone.
When considering hiring a cab or an unknown driver, safety and security are concerns. Find out whether taxi drivers are trained in helping and interacting with older adults who have difficulty communicating, have diminished hearing, may be frail, or have dementia. Also, don't forget to verify background checks. Drivers may be well qualified, but it's important to confirm that they've had a recent and thorough background check (although this can be problematic).
A trained and licensed caregiver with a clean driving record and an updated background check can also provide transportation and companionship for an older adult who lives alone.
Face-to-face interaction with older adults enhances communication and provides opportunities to check on the welfare of seniors living alone. Making a phone call, texting short messages, or sending an email will not always provide a clear picture of the loved one's condition. Face-to-face contact allows people to determine the conditions of the home and even identify possible signs of self-neglect and cognitive decline.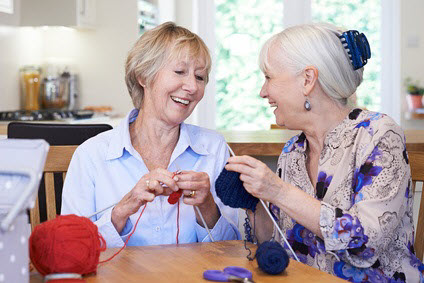 In addition to making home visits, providing weekly or daily outings with family, friends, or companion caregivers reduces feelings of loneliness and abandonment. Getting out and exercising at a gym, going with friends to a musical concert, or joining a choir will also reduce a senior's risk of isolation and increase opportunities for much-needed social interaction.
Family members and long-time friends can encourage older adults to participate in stimulating activities that increase social interaction and reduce isolation. When visiting older parents or grandparents, make sure to spend quality time with them. Inquire about favorite childhood experiences or ask loved ones to show you their family photos. Invite loved ones out to a baseball game or drive them to their favorite golf course or gym. When visiting parents or grandparents, it's time to put computers and phones away! It's time to show that you care!
Should you need assistance in providing care for an older adult living at home and would like to inquire about home health care services, call Senior Helpers Orlando at (407) 628-4357. We will be glad to schedule a meeting at your earliest convenience. Senior Helpers Orlando provides dependable and affordable home health care services, and Alzheimer's care, in the counties of Orange, Seminole, and Osceola.
Ana P. DeLane
Senior Helpers Orlando Team Member
Resources and references
Donovan, N.J., Wu, Q., Rentz, D.M., Sperling, R.A., Marshall, G.A., & Glymour, M.M. (2017). Loneliness, depression and cognitive function in older U.S. adults. International Journal of Geriatric Psychiatry, 32(5), 564–573. http://doi.org/10.1002/gps.4495
Holt-Lunstad, J., & Smith, T.B. (2016). Loneliness and social isolation as risk factors for CVD: Implications for evidence-based patient care and scientific inquiry. Heart, 102: 987–989. https://heart.bmj.com/content/102/13/987
Dr. Phillips, P. YMCA Group Exercise (Orlando, Florida). Retrieved June 28, 2018 from https://ymcacentralflorida.com/y-locations/dr-phillips/dpygroupexercise/