Being a full-time family caregiver is not an easy task, especially when providing care for someone with dementia. It's not unusual for family caregivers to be impacted by work overload and constant stress when trying to provide 24/7 care for an older spouse or parent diagnosed with a neurodegenerative illness such as Alzheimer's disease.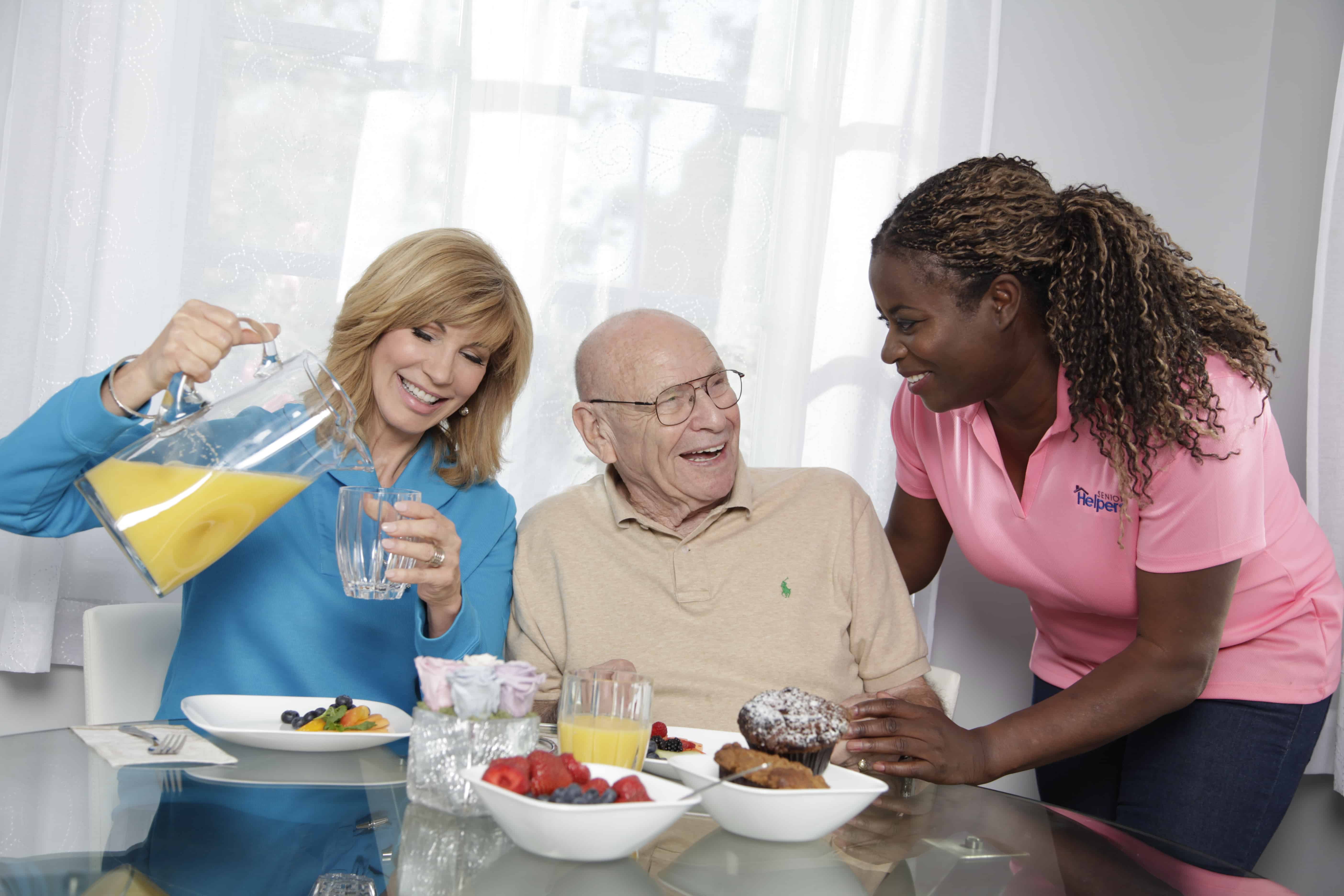 Evidence of stress may not always be apparent during the very initial stage of care; however, as the illness progresses and the health of the patient declines, the demands of full-time caregiving increases. Long hours, work overload, social isolation, and insufficient rest will contribute to increased caregiver stress and emotional strain. Constant stress will not only affect the health of the family caregiver but will also interfere with a caregiver's ability to provide patient care.
Prolonged stress and sustained emotional strain along with the physical demands of providing care for an older spouse can impact mortality rates among spousal caregivers. The data from one study found that older family caregivers who cared for a spouse and reported stress and emotional strain were 63-percent more likely to die within four years than noncaregivers
Signs of Stress
Chronic stress has a negative influence on the physical health and emotional well-being of the family caregiver in charge of providing care for an older spouse or parent living at home.
Identifying signs of stress is crucial in reducing the impact of caregiver stress and the risks associated with emotional strain. Stress not only affects the health of the caregiver but also hinders and impacts the care of the patient. Symptoms associated with stress may vary, but here are some common signs to watch for:
Showing high levels of frustration and mood swings
Not concentrating on the job of caregiving and making mistakes
Getting upset over minor problems and conflicts; lashing out
Oversleeping or not being able to get a full night's sleep; constantly waking up worried
Demonstrating anger over the inability to "do it all"
Yelling at a patient or constantly arguing
Steps to Reduce Caregiver Stress
Caregivers can take steps to lower stress levels by incorporating a few personal lifestyle changes:
If you are feeling stressed and overwhelmed, contact your physician to talk about your health concerns, lack of sleep and emotional strain. Do not wait.
Take time off from caregiving duties. Consider taking weekly personal health breaks. Contact Senior Helpers of Orlando and schedule companion care or personal care services for your loved one. A licensed caregiver can provide home care services while you go on personal errands, go to a much-needed doctor's appointment or attend a weekly art or group exercise class.
Attend local caregiver support group meetings like the ones sponsored by the Alzheimer's and Dementia Resource Center in Orlando.
Reduce caregiver and patient stress by taking part in fun and relaxing hands-on art activities
both can enjoy. Reducing patient stress also benefits the caregiver.
Stay physically active by going on daily fast-paced walks.
Listen to music while providing care for loved ones.
Avoid social isolation. Schedule classes and activities that also incorporate social interaction.
Organize your own support group with reliable family members and licensed caregivers who can step in when you need extra time off or need extra home care assistance.
We hope this information about reducing family caregiver stress is helpful to you and your family.
Senior Helpers of Orlando understands the health impact that full-time family caregiving has on adult children and spouses. Encourage family caregivers to take care of their own health and well-being.
Should you or a friend need home health care services or Alzheimer's care, call Senior Helpers of Orlando at (407) 628-4357. We will be glad to meet with you and your loved ones at your earliest convenience. Senior Helpers of Orlando provides home health care services in Orange, Osceola and Seminole counties.
Ana P. DeLane
Senior Helpers of Orlando Team Member
Resources and References:
Caregiving as a Risk Factor for Mortality The Caregiver Health Effects Study, published in Journal of the American Medical Association; Richard Schultz, Ph.D., Scott R. Beach, Ph.D.; retrieved from http://citeseerx.ist.psu.edu/viewdoc/download?doi=10.1.1.483.5236&rep=rep1&type=pdf
Senior Helpers of Orlando; https://www.seniorhelpers.com/fl/orlando
Alzheimer's & Dementia Resource Center; Caregiver Support Groups; retrieved fromhttp://adrccares.org/services/caregiver-support-groups/