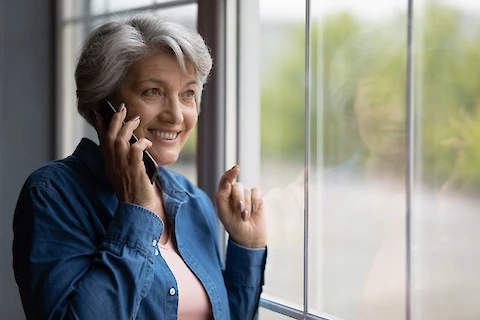 Tips for Caring for Your Loved One from a Distance
Caring for an elderly loved one from afar can be difficult, especially if you don't have much experience with distance caregiving. While it might be hard to have to watch your loved one deal with the symptoms of old age and growing infirmity while you're thousands of miles away, there are ways that you can care for them from afar to keep them healthy and happy as long as possible. Here are some tips on how to provide the best care possible from across the country or even across the world.
Stay in Touch
Regular phone calls or video chats are easy ways to stay in touch with your loved one when you're apart. If they have a smartphone, look into apps that let you keep track of their activity and location—it will put your mind at ease knowing they're safe and well. To get in touch with them quickly if there's an emergency, add them as a contact in whatever messaging app you regularly use so that their number is always there on hand.
Keep Track of Their Health Conditions
Keeping track of any pre-existing health conditions your loved one has is crucial when caring for them. Each condition will have its own set of instructions, which may be something as simple as watching what they eat to ensure they regularly see their doctor. If you have any questions or need more information, contact their doctor or specialists immediately.
Ensure Proper Medication Management
As someone who is not physically present in their home, it's difficult to know if your loved one is taking their medications as prescribed. But you can help monitor medication management by giving them an appointment book to keep track of daily dosages and recording side effects or negative reactions they experience. This can also allow you to check in with them during phone calls and Skype sessions.
Plan Vacations with Your Loved One
Planning vacations can help you spend time with your relatives that are far away. If you're planning to take your loved one on vacation, keep in mind that they may have limitations on what they can do physically and other challenges that you should be aware of before making plans. To make sure your loved one has a great time, here are some tips to consider:
Check if your relative can travel
Consider how long you will be gone
Make sure they have proper identification with them at all times
Make sure that they carry their medications
Be sure to research ahead of time to make sure they're fully stocked, and don't forget anything that you might need
With all of these helpful tips and advice, you should have everything you need to go for a vacation with your loved one.
Hire Senior Helpers North Miami for Exceptional Care
Do you have an elderly loved one that needs help regularly? If so, you might be feeling worried about what will happen if she should fall ill and not be able to get in touch with you or anyone else. If you're looking for peace of mind, Senior Helpers Home Care is here to help. We provide senior home care services for older adults that keep them active, healthy, and happy while staying safe in their own homes.
If you have any questions about how to care for your loved one, don't hesitate to contact us. We are here to help and would be happy to assist you.