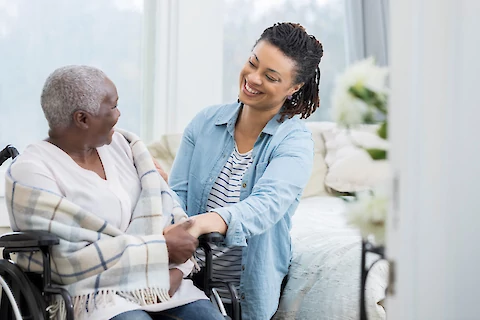 Caring for senior relatives can be challenging, especially for family caregivers with seasonal work. Balancing your career alongside the needs of your loved ones is no easy task, but ensuring they receive the care and companionship they require is essential for their well-being. Discover how to remain present for your senior relatives, even during your busiest work seasons.
Assessing the Needs of Your Senior Relative
The first step in ensuring your senior relative gets the care they need is to determine the level of care required. Consider their medical conditions, emotional needs, and daily tasks they may require assistance with. Once you clearly understand their needs, create a schedule that outlines the times when help is needed most. This will allow you to see when you or other family members can step in to care for your relative and when professional help might be necessary. 
Preparing for the Busy Season
As your work demands increase, have a detailed care plan for your senior relative. Establish a routine for communication between family members, caregivers, and senior relatives, and make sure all necessary medical and legal documents are up to date and easily accessible. 
Utilizing Technology for Communication and Monitoring
Technology can play a significant role in helping you maintain a close connection with your senior relative, even when you're not physically present due to seasonal work. Video calling platforms like Skype or FaceTime allow you to stay in touch and offer emotional support. Remote monitoring devices can provide safety and peace of mind. Online scheduling tools can help coordinate care with other family members and caregivers, ensuring that your senior relative's needs are always met.
Engaging Your Senior Relative in Social Activities
Staying social and engaged in the community is vital for seniors' mental and emotional well-being. Research local community resources for senior activities, such as senior centers, clubs, classes, and support groups. Encourage your caregiver to accompany your senior relative to these events, so they continue to stay active and involved even when you can't be there.
Hiring a Professional Caregiver
There are many benefits to hiring a professional caregiver for your senior relative, especially when you are unavailable due to work commitments. Professional caregivers offer care and companionship when family members are unavailable. To find the right caregiver for your senior relative, research local caregiving agencies and interview potential candidates to ensure they are compatible with your loved one.
One agency you should consider is Senior Helpers North Miami, which offers various services to seniors, from companionship to meal preparation. Their caregivers are trained to provide emotional support and assistance with daily tasks, ensuring that your senior relative is well taken care of when you are busy with work.
Need Help Caring for Your Senior Loved One This Season?
Ensuring proper care and companionship for senior relatives during busy work seasons can be challenging. Still, with the help of caregivers like those at Senior Helpers North Miami, you can confidently meet your senior loved one's needs while engaged in seasonal work. Contact Senior Helpers North Miami today to discuss caregiving options for your senior relative in the Miami, Miami Beach, and North Miami Beach areas. Let them help you provide the compassionate care your loved one deserves, even during your busiest times.