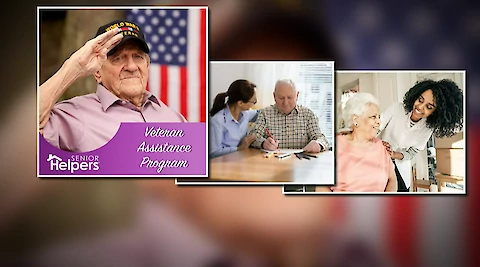 Senior Helpers Jacksonville Wants Seniors and Veterans to Know There's Help Out There
November 23, 2021 at 10:32 pm EST
By Stephanie Bennett, Action News Jax
FERNANDINA BEACH, Fla. — Caring for aging loved ones can be especially hard during the holidays. Senior Helpers Jacksonville, an area home care agency, wants families to know there is help out there.
Navy veteran Bob Danker lives alone in Fernandina Beach, but a peaceful, independent life became challenging with a cancer diagnosis.
"When you have cancer or a serious disease, and you're alone, that despair and loneliness is extremely hard," Danker said.
But a beacon of hope in the form of Senior Helpers Jacksonville changed Danker's life.
"It keeps an aging veteran out of nursing homes and out of veterans facilities and such, because they want to stay home, and they've earned it through their service," owner David Emery explained.
Emery, a Navy veteran himself, saw the need in the community more than ten years ago.
He says the Veterans Administration pays for Senior Helpers Jacksonville to send care workers to veterans' homes, helping them bathe, cook meals and stay happy and healthy.
"I was getting better care than I was at the hospital, from Senior Helpers," Danker said. "I wouldn't have that if it wasn't for the VA, so the VA's extremely important."
Click here to read full article.