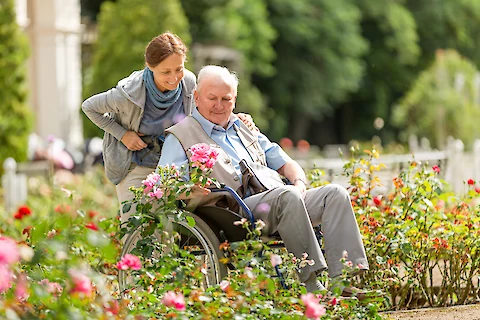 Almost everyone appreciates something thoughtful that shows they are cared for. Gifts are one of those things. When someone moves to a retirement home, their environment changes, and thus gift-giving strategies also need to change. The guide below highlights some tips, gift ideas, and don'ts of gift giving that may help.
4 Tips to Consider When Gift Giving
Here are some tips you should consider when shopping for an elderly relative relocating to a retirement home.
Personalize the gift. Remember to consider the elderly relative's individuality when choosing a gift.
Avoid bulky or difficult-to-transport gifts. They may include huge plants or illegal items that will add more responsibility for your relative.
Do not overspend. Purchasing expensive gifts can be awkward and unnecessary.
Shop helpful and practical gifts. Maybe ask them indirectly what they would like before purchasing a gift.
7 Gift Ideas for Elderly Relatives Relocating to a Retirement Home
Shopping for the perfect gift for a senior moving to a retirement home can be daunting. However, here are some gift recommendations to consider.
1.    Books
If your senior relatives enjoy reading, gift them books now that they have fewer daily responsibilities than before retirement. It may be nice for your relative to have a collection of books if they enjoy reading.
2.    Musical-Themed Gifts
After retirement, listening to music is a relaxing way for seniors to pass the time while recalling their favorite memories. If your elderly relative has a favorite music artist, purchase their music or merchandise. You may also gift them music-themed gifts like a piano-shaped key holder or a karaoke mic.
3.    Electronic Devices
Some indispensable electronic devices to consider may include travel adapters, portable battery packs, or hard drives.
4.    Fitness Equipment
When one retires, they tend to be less mobile since they are off work. However, this does not mean they should stop being active. When shopping for fitness gifts, consider yoga mats, elastic bands, ankle weights, or water bottle
5.    Special Treats or a Delicious Meal
Special treats are sure to get a senior's mood up. Gift them a fruit basket or their favorite snacks. You can never go wrong with a fresh home-cooked meal.
6.    Personalized Tote Bag
Personalize a tote bag with your relative's favorite quote or a picture of their pet. It will probably remind them of you whenever they use it to carry items around.
7.    Self-Care Package
Gift your relative essential hygiene items they will need in the new home. This may save them a trip to the store as they are trying to settle into the new environment. It could be bathroom supplies, air fresheners, toiletries, essential oils, or hand soap.
The Don'ts of Gift Giving: What Not to Give an Elderly Relative
Although some gifts may seem like the best ideas, they may upset or harm the receiver. Here are some gifts to avoid:
Foods that are high in cholesterol, preserved meals, or salty snacks.
Gifts that need elderly relative to be tech savvy and does not fit with their lifestyle, i.e., complex gadgets.
Gifts that push them to make sudden changes, i.e., gym membership.
Pets, especially if they are allergic to fur. Pets also need attention and significant time and medical care.
Household hazards that may be flammable.
Consider Senior Helpers Jacksonville for Caregiver Services Today
Although the gift ideas highlighted above are good recommendations, the perfect gift may be getting a caregiver to take care of them in their retirement home. Senior Helpers Jacksonville is glad to help. We love to know that seniors living in Jacksonville, Jacksonville Beaches, Arlington, Ft. Caroline, San Marco, Southside, Mandarin, Fernandina Beach, Ponte Vedra, or Yulee are well cared for.  If you have questions regarding our caregiver services, do not hesitate to contact us.