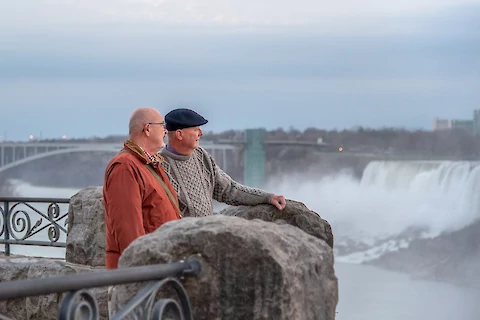 Summer is the perfect time for seniors to embark on new adventures and explore exciting destinations. With the warmer weather and longer days, there's no better time to pack your bags and hit the road. However, when planning a trip, it's important to choose a destination that caters to the unique needs of senior travelers. That's why we've compiled a list of the top summer travel destinations for seniors, taking into consideration factors such as accessibility, senior-friendly activities, safety, affordability, and discounts and amenities.
Read on to discover the perfect summer getaway and helpful tips to ensure a stress-free and enjoyable experience. Happy travels!
The Best Places to Go
Here are our best bets for U.S. destination cities. You can't go wrong with any of them! 
Asheville, North Carolina
Nestled in the scenic Blue Ridge Mountains, Asheville  offers a vibrant arts scene, historical attractions, and stunning natural beauty. Seniors can explore the famous Biltmore Estate, enjoy a leisurely drive along the Blue Ridge Parkway, or admire local art in one of the many galleries. Plus, Asheville is known for its wheelchair-friendly attractions and accommodations, making it a highly accessible destination for senior travelers.
San Diego, California
With its beautiful beaches, pleasant climate, and diverse attractions, San Diego is a fantastic destination for seniors. Spend a day exploring Balboa Park, home to numerous museums and gardens, or visit the renowned San Diego Zoo. Seniors will also enjoy taking a relaxing harbor cruise to admire the city's skyline. The city offers accessible public transportation and accommodations for a comfortable and stress-free stay.
Portland, Oregon
If lush greenery and scenic parks are your ideas for a perfect getaway, then Portland is the place for you. Stroll through the picturesque International Rose Test Garden or the tranquil Portland Japanese Garden. Don't forget to treat yourself to some delicious local produce at one of the city's numerous farmers' markets. Portland also offers accessible public transportation and accommodations, making it an ideal destination for senior travelers.
Santa Fe, New Mexico
Santa Fe boasts a rich cultural history, world-class art galleries, and breathtaking landscapes, making it a top destination for senior travelers. Must-visit sites include the Georgia O'Keeffe Museum, the art-centric Canyon Road, and a historic walking tour through the city's streets. Santa Fe also provides accessible attractions and accommodations, ensuring that seniors can experience the very best of this enchanting city.
Niagara Falls, New York
A visit to the iconic Niagara Falls should be on every senior traveler's bucket list. Experience the power of the falls up close on the famous Maid of the Mist boat tour, or enjoy a leisurely drive along the Niagara Wine Trail, stopping at local vineyards for some wine tasting. The area also offers accessible attractions and accommodations, ensuring that seniors can make the most of their trip.
Tips for Planning a Senior Summer Vacation
Make the most of your upcoming trip with these important tips: 
Research senior discounts and amenities for travel and accommodations to ensure you're getting the best deal for your dream vacation. Many destinations offer discounts specifically for senior travelers.
Consider using a travel agent or a senior-focused travel company, as they can offer expert advice and recommend the most suitable destinations and accommodations for seniors.
Plan for any mobility or medical needs by arranging to rent a wheelchair or scooter, and researching nearby pharmacies or medical facilities in your chosen destination.
Consult with a doctor before traveling, especially if you have any health concerns or are considering an adventurous trip. It's always important to prioritize your health and safety.
Travel with a group or companion for added safety, socialization, and an all-around more enjoyable experience. Sharing your journey with others creates lasting memories.
Start Your Summer Vacation With Senior Helpers
The right summer travel destination can be an unforgettable adventure filled with accessible, senior-friendly activities and safety measures. A great way to get ready for your trip is to enlist a little help with day-to-day tasks, from in-home care to packing suitcases and getting you to the airport! Seniors living in the Jacksonville, Fernandina Beach, and Yulee areas can contact us at Senior Helpers Jacksonville to learn more about our services, and how we can make your travel preparations easy and stress-free.