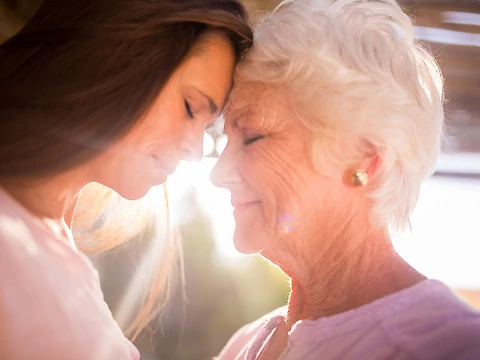 8 Self-Care Ideas for Overworked Family Members Taking Care of Aging Parents
Taking care of aging parents can be an incredibly rewarding experience, but it also comes with its own set of challenges. As a family caregiver, you may find yourself feeling overworked and overwhelmed by all the demands placed upon you. That's why it's so important to make sure that you are taking time for yourself and prioritizing your self-care. 
1. Take Time for Yourself Each Day
Taking time for yourself is essential to ensure that you remain healthy and happy. Make sure to schedule regular breaks throughout the day and be sure to plan something that brings you joy, such as reading a book, going for a walk, or having coffee with friends. Even a few minutes each day can make a huge difference in your energy levels and ability to care for your loved one.
2. Get Enough Sleep
Without adequate sleep, you may struggle to stay awake and focused enough to handle the ongoing needs of your aging parents. Make sure to set a consistent bedtime routine and create an environment conducive to restful sleep. If you need overnight help to make sure that your loved one gets the care they need, do not be afraid to seek it out. 
3. Exercise Regularly
Regular exercise can help to reduce stress and boost your energy levels. It is also important for maintaining physical strength and flexibility, which can be helpful when providing care for your aging parents.
4. Eat Healthily
A healthy diet can help reduce stress and maintain your energy levels. Make sure to plan out healthy meals and snacks in advance to ensure that you are getting the nutrients that you need. Healthy meal planning can also benefit your senior loved one's health.
5. Connect With Other Friends and Family
Reach out to your loved ones for help when you need it, or just as a way of staying connected. Make plans for regular time out with friends and loved ones. Invite them to come to your home, or go to them when possible. Those vital relationships can help reduce stress and provide emotional support during difficult seasons.
6. Establish Boundaries
Establishing boundaries is key to ensuring that you are taking proper care of yourself. Make sure to communicate your needs clearly and be firm about what you can and cannot do when it comes to providing in-home senior care.
7. Get Outside Help
Sometimes, one of the best things you can do to care for yourself is to bring in professional help. Services throughout the Fort Myers area can assist with day-to-day tasks such as housekeeping or transportation.
8. Join a Local Support Group
Joining a local support group can be an invaluable source of emotional and practical support for family caregivers. Connecting with others who are in similar situations can help you to feel less isolated and gain useful tips from those who have already been through it.
Get Help Caring for a Senior Loved One
If you are a family caregiver in Fort Myers, Cape Coral, Fort Myers Beach, North Fort Myers, Lehigh Acres Punta Gorda Sanibel, or Captiva and are looking for outside help to take care of your aging parent, look no further than Senior Helpers Fort Myers Cape Coral. Our team of professional caregivers can assist with activities of daily living such as bathing, dressing, and grooming, as well as transportation to appointments and errands. Contact Senior Helpers Fort Myers Cape Coral today to learn more about our services.