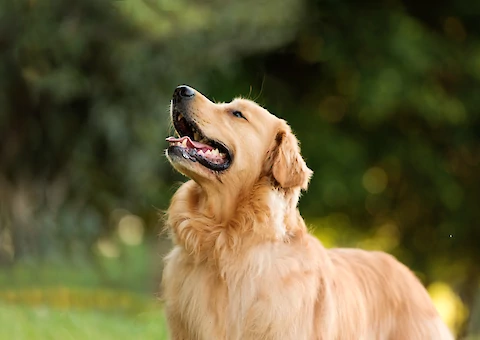 According to the American Veterinary Medical Association (AVMA), more than 48 million households in the United States own a dog. This furry friend is by far the most popular pet in the country. If you're caring for a senior loved one, the addition of a pup can provide mental and emotional benefits. While senior dogs are a lot of work, and this work might fall on you, the benefits for your senior loved one in Pinellas Park, FL, can outweigh this additional work.
Here are five advantages for a senior to consider Senior Helpers in Clearwater:
Establish a Routine
Without a job or children that need to get to school, some seniors struggle to establish a daily routine. A dog requires a set routine, from feeding times to taking care of their business on a walk or a trip to the backyard. A dog's necessary care helps a senior establish a routine and brings additional structure to their daily life. 
Senior Dogs Alleviates Loneliness
More than 25 percent of people over the age of 65 experience loneliness due to lifestyle changes, such as retirement. This sense of loneliness and isolation can have significant health repercussions. 
Dogs make wonderful companions, and a senior can interact with their new fur friend. From going on walks together to sitting on the couch beside each other, senior dogs  and a senior provide each other with companionship, which lessens loneliness. 
Encourages Physical Activities
In retirement, some seniors don't get as much physical activity as they should. This exercise provides endorphins that help improve a senior's mood and overall mental health. 
Dogs, especially younger pups, require daily walks in Safety Harbor, FL, to help get out their energy. A senior benefits from these daily walks. In some cases, the addition of a dog in a senior's life encourages a few walks each day to keep them active and those endorphins flowing. 
Lowers Anxiety and Stress
From financial challenges to health issues, seniors experience stress and anxiety for many reasons. Stress can be damaging to a person's overall health, and this is especially true in a senior who already has high blood pressure or a heart condition. 
Dogs and other pets have been proven to reduce stress and anxiety. By providing companionship, a sense of purpose, and physical activity, a dog can help to lower a senior adult's stress and anxiety. 
Raises Self-Confidence
After retiring and raising a family, some seniors struggle with their self-esteem because their definition of themselves has changed so drastically. The addition of a dog in the home creates responsibilities to care for the dog for the senior and a sense of purpose. As they see their dog grow and flourish, it helps to increase their sense of self-worth and their overall self-esteem. 
Whether your senior loved one needs help caring for senior dogs, tidying up around the house, or getting to appointments, Senior Helpers in Clearwater, FL, can help. Our compassionate team members strive to provide your loved ones with outstanding care. Contact us, Senior Helpers in Clearwater, today!