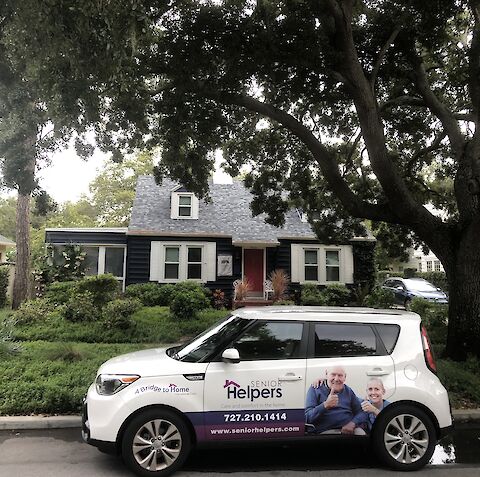 Our History
Senior Helpers formed in 2001 is the premier provider of senior care in the Nation. We provide in-home senior care and personalized care in other locations as well, including assisted living facilities and Rehab facilities. We offer tailored services that range from companion care for seniors looking for assistance with daily activities to specialized care for those with Alzheimer's, Dementia, Parkinson's and other chronic diseases.
Senior Helpers of Clearwater provided care for its first client in 2008; Michael Dumbrell formed Senior Helpers in Tarpon Springs shortly thereafter in 2009 and then expanded the successful business down to Clearwater in 2015 combining that area into his already established and successful office. Michael lives in the Clearwater Community and has in strong interest in the City and the clients that his office services.
Some key commitments we make to our clients include:
We never send a stranger. In our experience, one of the most difficult aspects of being the client of a home care agency was having caregivers show up at our door without being properly introduced or prepared. Or in the case of having a substitute, not getting any advance notification of a change — then dealing with substitutes who were poorly prepared to provide appropriate care for our client's needs. With Senior Helpers, this will not happen. A proper introduction will be made by someone familiar with the needs of the client and who is known to the client.
Caregivers are supervised employees, not independent contractors. We are not a referral service or "nurse registry," where workers are assigned to cases, leaving families to sort through the fine points themselves — whether taxes get paid, whether background checks have been performed, whether they're bonded and insured. We do all these things in advance, along with testing skills, verifying credentials, speaking with families they've worked with before. 
Few things are as traumatic as being rushed to a hospital on a stretcher, but when a caregiver cannot call a nurse for advice about how to deal with medical situations, the only option may be calling 911. Barring a life-threatening emergency, this should not be the first phone call a caregiver makes. Most private-duty home care companies offer little or no nurse support.