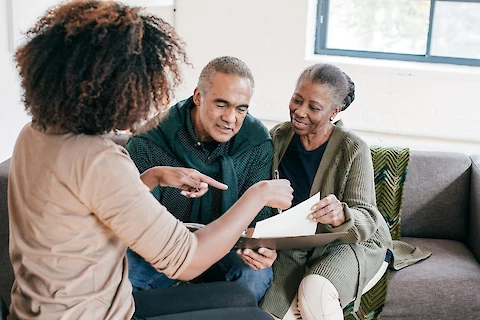 At Senior Helpers Clearwater, we strive to ensure the highest quality of life for our elderly clients and their families. This includes addressing health equity. Health equity is an important concept, as our team believes every senior, regardless of socioeconomic status, deserves equal access to care. Let's cover exactly why health equity matters, and five ways you can help advocate for health equity in your community.
Why Health Equity Matters
Health equity is important both to the community as a whole and to the individuals who receive care. Investing in health equity helps reduce healthcare disparities across differences in race, gender, income, or other social characteristics. When communities create equitable systems of healthcare access and address underlying socioeconomic barriers, it improves overall public health. It can also improve individual well-being, too.  
4 Ways to Support Health Equity Through Local Organizations
Donate to Local Health Organizations
Financial donations are a great way to show your support for health equity. Look for non-profits (such as  Florida Health Justice Project) that provide medical resources for those who face disparities due to race or socioeconomic status. Consider supporting their ongoing work and advocacy through monthly monetary contributions. Some organizations also appreciate donated items such as food, blankets, or books.
Volunteer at a Local Health Clinic
If you or your senior loved one are able, volunteering your time and energy to local health clinics can make a huge impact on the community. You can help out with administrative tasks, provide direct patient care, or even organize events aimed at raising awareness about health equity issues in the area. 
Educate Yourself and Others
Education is key to building awareness and advocacy for health equity. You can do this by learning more about the needs of those in your community. Attend city council meetings or seminars, or get involved with local organizations that are working towards these goals. Additionally, consider using your personal social media channels to share resources that promote health equity. Take care to vet any articles or sources before sharing them! 
Participate in Community Events
Participating in community events is an easy way to get involved. Explore local organizations in your area and their event calendar. Many will offer a wide range of public programming or fundraising events. Some even offer virtual programming, so your senior can participate from the comfort of home. Events like community fundraising runs or walks,  panel discussions, and educational seminars can help you or your senior gain more insight into the intricate issues around health equity.
Get in Touch With Our Compassionate, In-Home Caregivers Today
At Senior Helpers Clearwater, we understand the importance and impact of equitable healthcare. Our comprehensive suite of programs and services supports aging in place, no matter your senior loved one's race, ethnicity, or socioeconomic status. To learn more about our in-home, companion, or respite care options, contact us today. We serve seniors in the Clearwater, Dunedin, Safety Harbor Pinellas Park, Largo, and Clearwater Beaches communities.