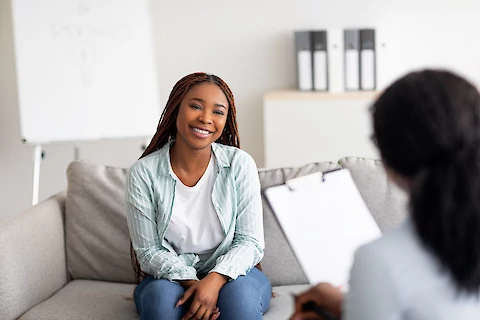 What Certifications Should Your Senior Parent's Professional Caretaker Have?
Choosing the right professional caretaker for your parent may feel like a monumental task. You want excellent care for your senior parent from a trustworthy, caring professional. At Senior Helpers in Broward County, we understand. 
This article explores two certifications your senior parent's professional caretaker should have. Spoiler alert: they are cardiopulmonary resuscitation (CPR) training and a certificate from the American Caregiver Association. A caregiver with both credentials can handle emergencies correctly. If you're seeking financial help from an insurance company, most insurers will honor a certification from the American Caregiver Association.
CPR Training Is Vital
Your parent deserves the best care. That means CPR training is crucial. A caregiver trained in CPR can identify emergencies related to breathing. Their fast action can:
Clear obstructions from airways 
Provide rescue breathing until an ambulance arrives
Perform chest compressions to keep blood and oxygen moving in the body
As a concerned adult child, you will feel more confident if your parent's caretaker is CPR certified. You will be able to focus more on your daily tasks and worry less about your parent experiencing an emergency.
On Seniors and Choking
As we age, we produce less saliva in our mouths, and the muscles in our throats get weaker. It's all part of the natural process, but that's why seniors face an increased risk of choking while eating. Dentures and bridgework might also increase the risk. The ability to recognize choking and clear an obstructed airway is crucial to your parent's health. 
The American Caregiver Association Certification
Considered the gold standard in the caregiving industry and the absolute minimum requirement your caregiver should have, a certificate from the American Caregiver Association means your parent's caretaker knows their business.
The classes are affordable but thorough. Coursework covers points like:
Stress management for seniors
Preventing alcohol abuse
Disease control
Nutrition and hydration
Medication management
Fire safety and other emergency protocols
Helping seniors with activities of daily living (ADLs)
How to take vital signs and what they mean
Caring for people with Alzheimer's Disease (AD) or dementia
Fall prevention and risk management
Again, you will go about your day confidently if your parent's caretaker understands these points, and insurance companies won't hesitate to pay these professional caregivers.
Are There Other Qualifications a Caretaker Should Have?
Possibly, yes. It all depends on your parent's unique situation, including their lifestyle, medical needs, and the duties expected from a caretaker.
For instance, a valid driver's license is important if the caretaker is expected to help your parent get to doctor appointments or pick up medication, so ask to see that. If the caregiver uses their vehicle to transport your parent, be sure it's registered and insured.
If your parent is living with AD or dementia, you should ask the caregiver if they have any special training in that area. 
Senior Helpers Specializes in Caring for Seniors Living with AD
Our team of highly trained in-home caregivers helps seniors all around Hollywood, Fort Lauderdale, and Broward County. Our mission is to help people age in place comfortably and safely in their homes. We offer flexible payment options and outstanding care. Contact us now if you'd like to learn more.