Have you lost a family member who was an exceptionally positive influence on your life? Someone that you can't imagine your life without them being there for you? Here is my tribute to one of the most special people I have had the privilege to know…our family's Aunt Barbara.
It has been many years since one of my family members has needed care…many years before I became an owner of Senior Helpers, an in-home care agency focusing on care for the elderly. My experiences in caring for people with a variety of health issues became extremely helpful when my Aunt Barbara became ill. Based on those experiences, it was much easier for me to help make decisions regarding my aunt's health at such an emotional time. Unfortunately, she was diagnosed with pancreatic cancer a few months back and was given 6-8 months to live. I took time away from work and planned to make quick trips to New Castle County to tend to my business and then drive back to Sussex County to help my uncle care for her. I had always promised that I would be there for them and was happy to help out, especially since they have always been there for our entire family.
A registered nurse (RN, BSN) by profession, she helped many family members through their illnesses. My mother told me she would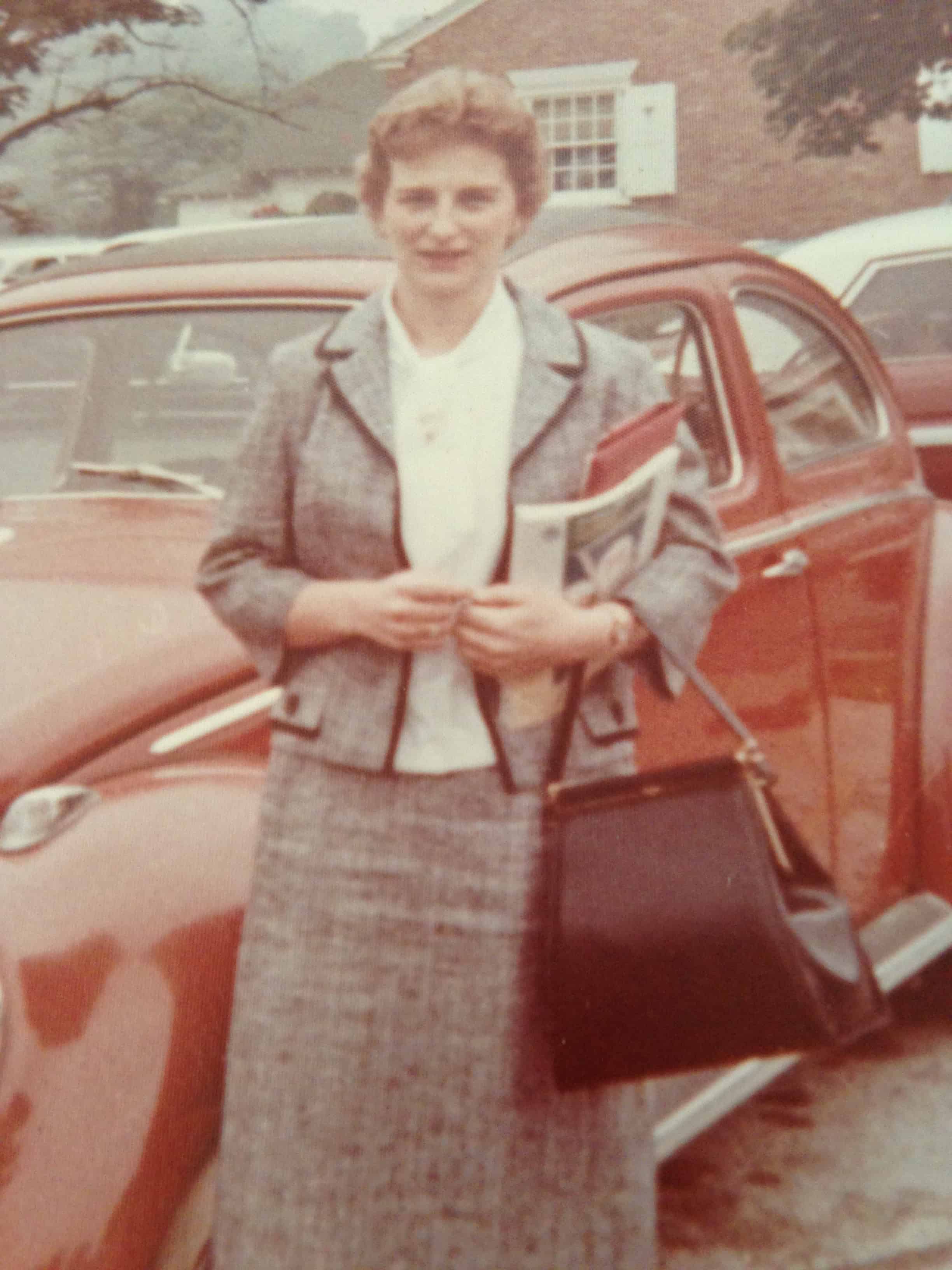 always say "I need to do this" when caring for others so that is the term I adopted in caring for her when we had to do something she didn't want to do. She never lost her sense of humor though.  She 'fired' me when I put her nightgown on backwards. Oops!  I tried my best to provide the quality of care that she provided, but all I can say is that I tried my best…
Caring for my aunt gave me an entirely new perspective on home care. It really stressed the importance of continuity of care, something that I've always believed in. I don't know how my uncle or I could have handled caring for her on our own without relief. We were able to give each other well-needed breaks so we could come back refreshed to provide the quality of care she deserved. I've always known that people who work for hospices are very special and caring people. Delaware Hospice took care of my aunt and it was very comforting to know that my uncle and I could call and talk to their nurses at any time of the day to receive the guidance we needed. We were assigned the sweetest aide who would arrive to help with her personal care needs. 
Aunt Barbara's illness was much further along than expected. The 6-8 months of caring for her turned into just a few mere weeks.  We were all blindsided by her sharp decline and are still trying to process that she's really gone. So many times we've grabbed the phone to give her a call only to realize that we can't. The only blessing is that she didn't suffer long. That was something she strongly believed in, that nobody should have to suffer through a long illness. 
As you can see, Aunt Barbara was a very special and beautiful lady. Always putting others' first, she would bake chocolate chip cookies and other goodies for everyone for the holidays and send us home with our own stash. She was famous for her homemade cheesecake with which none other could compare. She helped my mother with our family's holiday meals and hosted Easter dinner in Dewey Beach.  She never missed sending cards on birthdays and other special occasions and would be sure to visit those who couldn't get out due to illness or for other reasons.
She was like a mother to my mother, her nieces and nephew, and a grandmother to their children. Each one of us was treated equally…she was always fair and showed no favoritism. She'd iron my mother's basketball uniforms in high school and went to the games to cheer her on. Every Saturday morning like clockwork, she called my mother to catch up on things. She took my baby brother home and cared for him when my mother went into the hospital for a long illness. We all looked forward to her visits and visiting her and my uncle…going on boat trips and getting together at the Jersey Shore when we were younger and then Dewey Beach later on. My twin sister and I would say "I need some Aunt Barbara and Uncle Dick time" and we would always be welcome to visit them.  They made us feel special and helped us forget any challenges we were facing at the time.  Even though I only met a few members of my uncle's family, I feel like I really know them from her sharing stories of his children, grandchildren and more.
My Aunt Barbara will be greatly missed by anyone who had the pleasure of knowing her. It's comforting to know that we will see her smiling face again when it's our turn to transition on.
Do you have someone who was in your life like our Aunt Barbara?