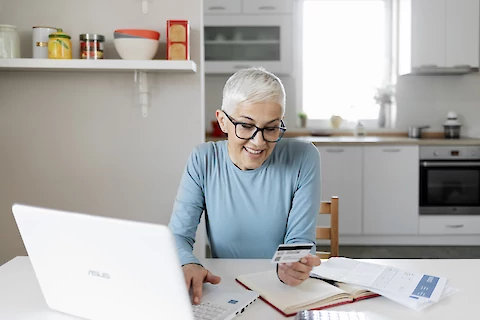 Looking around for senior discounts can help seniors on a tight budget make the most of their limited funds. Shopping around and taking advantage of available discounts is an important money-saving strategy, one that seniors should make sure to use whenever they need new items such as clothes and household goods, or when they're dining out or going to concerts or movies. 
In this blog post, direct from Senior Helpers Danbury, we will look at how to shop around for restaurants, entertainment, and shopping with senior discounts in Danbury, New Milford, Newtown, and Fairfield County/Litchfield County areas.
Utilize Online Resources to Find Discounts
The internet is a great resource when shopping for discounts. Look for company websites dedicated to seniors, as many have discounts and offers specifically for elderly consumers. For example, AARP provides services such as discounted car rentals and magazine subscriptions. 
Websites like Savings.com and SeniorDiscounts can also be valuable resources in this regard. They list various businesses that offer discounts or special promotions exclusively to the elderly population. Make sure to check back frequently. Websites are updated on an ongoing basis as new discounts and promotions become available.
Ask Family and Friends 
Family and friends can be great sources of advice when it comes to finding senior discounts. Chances are, your family or friends may know businesses in the area that offer loyalty cards, discounted meals for seniors, free transportation for medical appointments, etc. 
In addition to asking acquaintances who are already familiar with the local landscape, consider visiting recruitment centers or even senior living facilities. Representatives at these offices often have up-to-date knowledge about deals and other promotional activities in Danbury and the surrounding areas. With some legwork, you can find out about some truly worthwhile discounts in your area.
Look into Local Resources
Visit local newspapers and social media to find out about promotional events, discounts, and other offers for seniors in your area. In addition, many retail stores offer loyalty cards that can provide you with great savings on everyday items such as groceries and clothing. 
Ask around the store if there's a discount specifically for senior citizens. Many retailers have special discounts or promotions for seniors but don't advertise them. 
Finally, many restaurants now offer discounts for seniors. Simply ask restaurant staff at each establishment if they are aware of any deals or special prices exclusively available to seniors. 
Senior Helpers Offers Premier Senior Care Services
Finding senior discounts is a great way to save money on all the products and services that you use on an ongoing basis. With a little bit of research and some determination, you can find all kinds of fantastic discounts that allow you to trim your monthly expenses and have more fun at the same time. 
Senior Helpers Danbury serves senior adults in and around the Danbury, New Milford, Newtown, Fairfield County, and Litchfield County areas. If you are looking for premium senior care, contact us today!