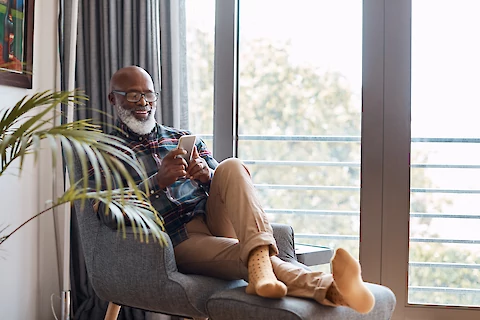 Navigating retirement can be an exciting yet challenging journey, especially for single seniors who may not have the support of a spouse, partner, or close-knit family. The golden years bring new opportunities for personal growth and exploration, but they also come with unique obstacles to overcome. By preparing ahead for retirement years, single seniors can make the most of them.
Managing Finances
A secure financial foundation is essential for enjoying a stress-free retirement for single seniors. As a single senior, you'll want to ensure that you have a solid plan in place to cover your expenses throughout your golden years.
Start by creating a realistic budget that accounts for all your living expenses, including housing, food, healthcare, and leisure activities. Make sure to also prioritize savings and consider working with a financial advisor. This way, you can ensure that your investments and assets are structured to provide you with a reliable income stream.
Building Social Connections
Maintaining a robust social network is crucial for your overall well-being during retirement. Staying socially connected can help prevent feelings of isolation and loneliness, which can negatively impact mental and emotional health.
Look for opportunities to engage with others by joining clubs, organizations, or groups that align with your interests. Volunteering is another excellent way to build connections while also giving back to your community. Don't forget to leverage technology to stay in touch with friends and family, whether it's through video calls or social media platforms.
Making Healthcare Decisions
As a single senior, you need to be careful to make healthcare decisions ahead of time and proactively manage your needs. Take the time to research and choose providers and make a point to attend regular check-ups and appointments. It's also vital to establish advanced directives and appoint a trusted friend or family member as your power of attorney. This ensures that your medical preferences are respected and carried out if you're ever unable to communicate your wishes.
Finding Suitable Housing Options
As you embark on your retirement journey, it's essential to consider your living situation and choose a housing option that best meets your needs. Consider factors such as proximity to health providers, amenities, and social opportunities.
Additionally, think about accessibility features and the financial feasibility of various living arrangements. Some retirement options for single seniors include independent living communities, assisted living facilities, retirement communities, or aging in place with the help of home services.
Exploring Hobbies and Maintaining Well-Being
Staying active and engaged during retirement is key for single seniors to maintain both physical and mental health. Explore hobbies and activities that interest you and contribute to your overall well-being. Fitness classes for seniors can help you stay in shape, while art, music, or writing classes can provide creative outlets. Outdoor activities and travel can also bring excitement and adventure to your retirement years. Above all, prioritize your overall health by adopting a balanced lifestyle, managing stress, and staying connected to others.
Get the Help You Need to Navigate Retirement at Home
Navigating retirement as single seniors may come with unique challenges. However, with the right support and resources, you can thrive and enjoy a fulfilling, independent life.
For those living in Danbury, New Milford, Newtown, Fairfield County, and Litchfield County, Senior Helpers Danbury is here to provide assistance and support as you navigate your retirement years. Contact us today to learn more about our services and how we can help you live a fulfilling and independent life in retirement.