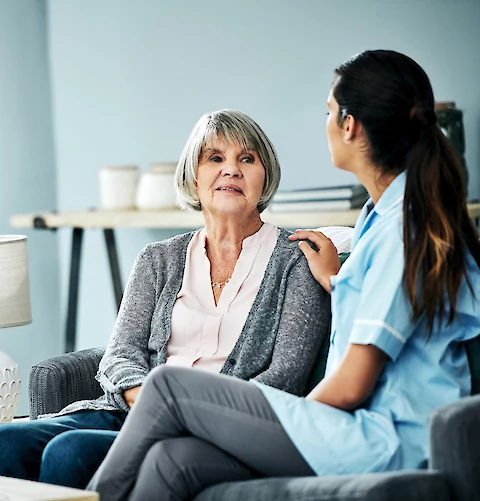 Seniors' Guide to Firing a Caretaker
Seniors hire caregivers for a number of reasons. You may need help with housework or household chores. You may need occasional help running errands or doing tasks that have become too cumbersome or difficult. Whatever the reason, there may come a time when you no longer need their services, you are dissatisfied with their work, or you simply determine that they are not a good fit. How do you fire your caregiver/caretaker?
Revisit Your Expectations
Before you sit down with and fire your caregiver, revisit the reasons that you hired them in the first place. Did you communicate exactly what you expected from them? Perhaps you had a contract that you presented when they were hired. If so, does it define your expectations? 
If they do not meet your expectations, determine what the problem is. For example, if you hired them to do some housework and you find the work unsatisfactory, you may need someone new.  If you hired them to run errands or do other household tasks and a family member is now taking on that responsibility, you would no longer need them. 
Even if you simply have a conflict with the way they work or with how they treat you, or if they cannot keep to the schedule, it may be time to make a change.  
Make a List
Start by making a detailed list that describes the times they did not meet your expectations.  Hopefully, you have tried to discuss this with them when the incident occurred. Dates and times are important. For example, if your caretaker was late twice last week, document the date and time of each occurrence. If you spoke to them three times about work that was incomplete or unsatisfactory, include the details.
Schedule a Meeting
Decide when you want to speak with your caregiver to fire them and set up an appointment. It could be very informal, such as "I would like to speak with you this afternoon before you leave." Maybe you can have a family member sit in on the meeting, particularly if you are afraid of repercussions.  This not only adds some protection but also provides a witness if anything goes wrong. It is important to resist being overly critical by sticking to the facts without it becoming too emotional. 
Keep It Legal
At your meeting, you will also schedule the return of any personal items that the caretaker has in their possession, such as house keys, credit cards, or garage door openers. If you are giving the caregiver notice before firing them, ask that they return all of the items before leaving.
Every state has its own laws about final pay. In California, you are required to issue final pay at the time of discharge. If you are giving your caregiver notice, their final check must be given on the last day. You must pay for all work provided.  
Senior Helpers Provides Care and Companionship to Seniors in Visalia and the Surrounding Areas
Senior Helpers Visalia provides services to seniors in Visalia, Hanford, Tulare, Kings County, and Tulare County. Our services allow seniors to live safely and comfortably in their own homes. Contact us to find out more.