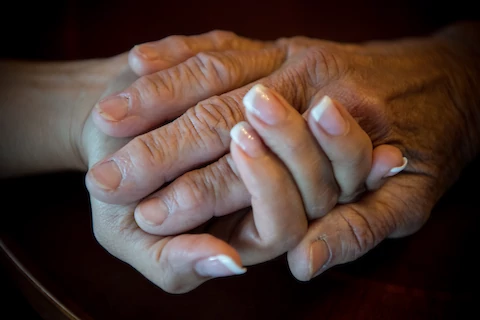 Our History
Caroline and Sean became involved with Senior Helpers hoping to make a positive difference in people's lives. Their grandmother had a significant fall. After her fall, she developed dementia and needed in-home care. Caring for their grandmother and understanding firsthand how these struggles impact families helped them realize that senior home care was a powerful way to give back to their community. By establishing Senior Helpers of Greater Marin, their goal is to ease other families' struggles.
Caroline and Sean's mission is to ensure a better quality of life for their clients by providing insightful, dependable, and affordable care. Some of their services include helping around and outside the home to help with everyday aging-related needs and identifying ways to improve the lives of those with dementia, Alzheimer's, or Parkinson's disease.
Caroline and Sean have been together most of their lives, have three wonderful children, and enjoy spending time with their parents and extended family. They're committed to helping families, and their loved ones maintain their independence at home and sustain a high quality of life.