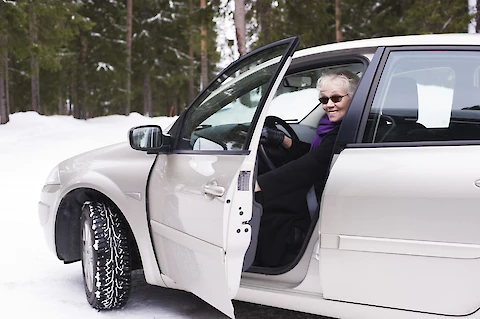 Winter can be stressful for seniors who are traveling. Whether you are traveling for a vacation, a family event, or a wedding, your comfort and safety should be a priority. For seniors looking to travel during the winter, it is never too late to get prepared and make the process less stressful. Below is a guide highlighting packing and driving tips as well as compromises to ensure that you travel safely during the winter.
A Guide on How to Pack for a Car Ride
Preparing for a winter trip means that you are in control of your travel plans. There is no better feeling than your car running smoothly throughout the winter trip. Here is a car packing guide for a safe and comfortable trip. 
Consider Travel Insurance
Natural or man-made disasters happen. Thus, having travel insurance, either luggage insurance or car insurance, is one way to ensure that contingencies are covered in cases of uncertainty. If you have any existing medical conditions, make certain that your insurance covers them.
Service Your Car
Prepare your vehicle before traveling. Check that brakes, tires, headlights, and taillights are in perfect condition. Pay extra attention to the coolant level, wipers, and exhaust system. Top up on antifreeze to protect your car from extreme weather conditions. 
Pack Warm Clothes
Temperatures during winter are regularly below freezing point. Keep warm blankets and stock up on clothes to keep you warm. Pack warm pants, hats, and gloves before leaving your house.
Refill on Necessities
Keep your car stocked with non-perishable foods for you to eat while traveling. Remember to refill emergency medications such as painkillers. Ensure that your devices are charged and have flashlights with plenty of batteries. Do forget to bring along extra reading glasses or hearing aids when necessary.
Tips for Driving Safely During the Winter
1. Check the Forecast
It's best to check on forecasts regularly so that you are prepared in advance. Forecast predictions help you identify the safest days to travel. Take advantage of applications such as Siri and Alexa for weather predictions. Be on the watch for snowstorms and freezing precipitation. 
2. Do Your Research
Research your desired travel routes and destination. Choose a route that is accessible and accommodating to the capability of your car. Consider terrain, climate, and availability of amenities like stopovers on the way. This guarantees that you are well-versed in how to get around. 
3. Watch Out for Road Signs
Driving during winter may be hazardous for an unprepared senior. Always be on the lookout for warning signs. Watch out for slippery roads and avoid distractions when driving. Remember to buckle up. Part of staying safe during your travel is trusting your gut. If some routes feel unsafe, do not use them.
What to Compromise While Traveling
Anything can happen when traveling. Some trips may go well without compromise, while others do not. However, the travel compromises below will reduce the chances of your trip going wrong. 
Prioritize Having Company Rather Than Solo Trips
Although embarking on solo travel has its perks, it also comes with challenges. As a senior, you may overestimate your ability and how much you can do. Having a caregiver or a friend with you during the trip is essential. For instance, they can be handy when you need help moving heavy luggage from the car.
Consider Shorter Trips 
Plan to make frequent stops to stretch and take a break. This is important in eliminating the need to remain seated for long hours.
Lighten Up on Luggage
Overpacking can make your travel cumbersome. Pack only what you need. 
Let Senior Helpers San Mateo Help
Traveling can be daunting for seniors, but it doesn't have to be with Senior Helpers San Mateo companion services. Contact us if you live around San Mateo, Redwood City, Burlingame, or Millbrae and need companion services while traveling. Senior Helpers San Mateo wishes you safe travels!