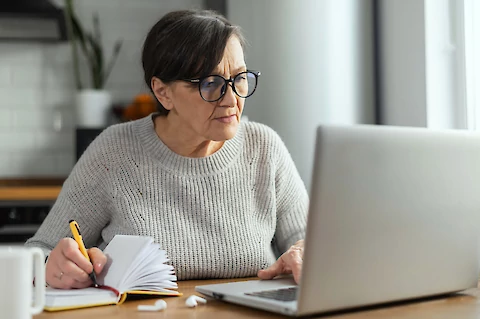 After a diagnosis of Alzheimer's disease, financial management is seldom emphasized. Many people are unprepared to deal with the financial consequences of Alzheimer's disease. The complications of Alzheimer's can make an individual gradually lose the ability to make informed decisions about their finances.
Patients with the disease may be unable to perform simple tasks such as paying bills or balancing a checkbook. Sequentially, this affects their participation in financial planning and management. However, providing support and caregiving is a remarkable gift for your loved one. Senior Helpers San Mateo is happy to help with providing in-house services and companionship to your loved one during difficult times. 
Taking Early Steps in Financial Care and Management for Those Who Have Alzheimer's 
As the immediate caregiver, be on the watch out for these common signs of difficulties in your loved one's finance management:
Utility service disconnections
 Late bill payments
Trouble with budgeting
Unusual purchases
Suspicious banks statements
Caring for patients with Alzheimer's needs patients and flexibility. However, to reduce frustration, the immediate caregiver can help their loved one to:
•    Pay for purchases like groceries
•    Agree on the spending limits of cards
•    Balance checkbooks 
•    File taxes
•    Understand their bank statements 
•    Sign up for free credit reports like Experian, Equifax, and TransUnion
Getting Professional Assistance
To address complex financial problems, the caregiver can take charge of the patient's financial affairs through legal arrangements. Designating a durable power of attorney is significant so that the individual can act on the patient's behalf in financial and legal matters. When updating financial documents, it is good to hire a lawyer to interpret laws and ensure that the patient's wishes are fulfilled. The help of an attorney can be handy for the caregiver to access accounts, manage money and sign checks for the person with Alzheimer's. Help from a financial advisor can help simplify your loved one's portfolio. 
Regarding care costs, the caregiver will need to consider all the patient's financial needs. Alzheimer's disease is progressive, and the level of care intensifies over time. Common care costs include in-house care services like those provided by Senior Helpers San Mateo, prescription drugs, ongoing medical treatment, and safety-related expenses. Having a family meeting to discuss care costs is vital in making good financial plans. Some of the available financial resources to cover the care costs include;
Medicare
Insurance
Retirement or employment benefits
Personal assets, i.e., property savings and investments
That said, despite your best intentions as the primary caregiver to take charge of your loved one's finances, the patient has the final say on financial matters. Taking control of a loved one's finances is tough, but with advanced planning, sound decisions will be reached. Having an understanding of the patient's state of finances is important.
Discussing finances with a patient is challenging, but you should know that you are not alone. During trying times, it is good to seek out help which includes seeking help from agencies that offer services such as caregiving and household tasks. We at Senior Helpers are here to help in the surrounding areas of San Mateo, Redwood City, Burlingame, and Millbrae.