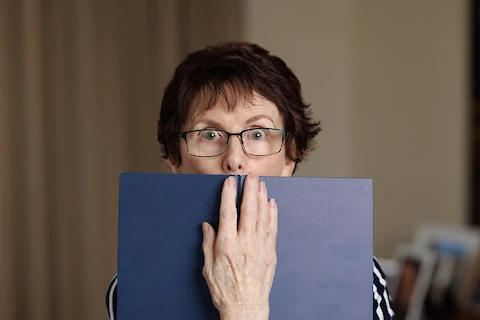 Halloween and fall celebrations are now taking place in San Mateo and other communities around the state. Halloween is not just a holiday for kids in the US. Did you know that there are a variety of Halloween activities for adults besides handing out candy that might motivate you and your loved one to participate in the festivities?
Here are 5 suggestions to get seniors in San Mateo in the Halloween spirit in advance of the spooky season.
Halloween Activities for Senior Adults
1.    Participate In Local Halloween Events
Did you know that there are numerous local events in San Mateo, Redwood City, and Millbrae that you can participate in for Halloween celebrations? You can search for and find local events online. You may ask around among friends. For example, you may participate in the ABC Pumpkin Patch (Inflatables & Paint Ball) in Burlingame. You will enjoy tons of fun. Thankfully, no reservations are required. You can also watch the Halloween Spooktacular at the Red Morton Community Center in Redwood City.
2.    Reading Scary Stories
Adults can read a bit of one of these traditional Halloween stories every night in the days leading up to Halloween, but be careful—you could become addicted. Find a physical copy of your favorite scary story or borrow an audiobook from the library. Some of the great stories that seniors can read include Edgar Allen's "The Black Cat," "The Wendigo" by Algernon Blackwood, and "Dracula" by Bram Stoker.
3.    Making Themed Treats
These Halloween treats will be a hit whether you're hosting, spending the evening with family, or simply adding festiveness to a movie night. Halloween activities include making delicacies as well as enjoying them. Examples of great delicacies are:
•    Mummy Dogs: All-ages-friendly snacks consisting only of crescent rolls, mustard, and hot dogs
•    Pumpkin pie dip: You can prepare this delectable dip in only 10 minutes
•    Dark chocolate bat truffles: Never before have bats been so adorable—or tasty.
4.    Watching Halloween Movies
One of the most popular Halloween activities is watching scary movies, which is great for either alone or in a group. Seniors may watch their favorite recent films with younger generations. There are many movies out there that forgo the fear and just have a pleasant Halloween theme if scary movies aren't your thing.
Great Halloween movies include "It's the Great Pumpkin, Charlie Brown," "The Addams Family," "Ghostbusters," "Young Frankenstein," and "Little Shop of Horrors."
5.    Participating in Festive Crafts
Keep up the enjoyment. Keep things simple. These are the tips for senior citizens for Halloween arts and crafts. Perhaps you could involve a grandchild or two in the process, or you could enjoy it all on your own. Display them outside to let the neighborhood know you're celebrating or inside the house to create a festive mood.
•    Painted pumpkins: Get all the joy of pumpkin carving without the need for blades
•    Glow-in-the-dark eyes: Using just toilet paper rolls as well as glow sticks, you can create terrifying creatures
•    Cheesecloth ghosts: Make spooky specters out of everyday objects
Let Senior Helpers San Mateo Help Your Loved Ones
Senior Helpers of San Mateo will help you if you or a loved one needs in-home care. Companionship and specialized care for older citizens with chronic diseases are included in our wide variety of services. We provide service throughout California, including Millbrae, Burlingame, San Mateo, and Redwood City.
To learn more about our elder care services, contact us today.