More seniors have diabetes than any other age group in the U.S. The majority of these seniors have type 2 diabetes, meaning the body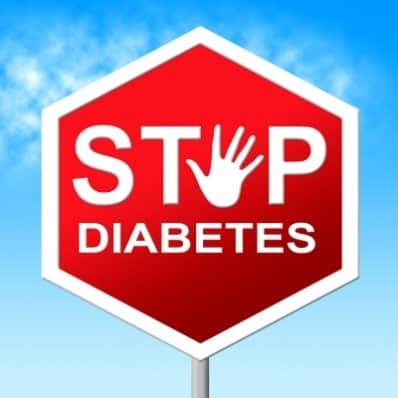 is not making enough insulin or cannot properly use the insulin that it does make. Why is diabetes a serious health condition for seniors? It can cause blindness, kidney disease, nerve damage and heart disease. The good news is that diabetes can be managed with diet, exercise and education.
A good place to start to educate yourself about diabetes is The American Diabetes Association website at www.diabetes.org. Having this knowledge will help you understand the disease and what lifestyle practices are most effective at mitigating its ill effects. It is also helpful to have this education when speaking with your doctor about the disease. According to the American Diabetes Association, the following are the main areas to focus on when managing diabetes:
Increase your physical activity.
Make exercise a priority and make it enjoyable by doing something fun or with a partner.
Exercise has the added benefit of reducing anxiety and depression.
Keep your blood glucose under control.
Work with your doctor and learn your target range for blood glucose.
Check your levels daily to know if your nutrition, exercise and medications are working.
Change your diet to lower blood glucose and lower risk for heart disease.
Eat well-balanced meals including fruits, veggies, whole grains and keep portion sizes appropriate.
Keep blood pressure at safe levels, below 140/80 is recommended for people with diabetes.
Keep cholesterol levels in normal range.
Stop smoking. It increases risk for heart disease and is even worse for people with diabetes due to blood vessel damage.
Senior Helpers staff and caregivers are experienced in assisting clients that are dealing with diabetes. We can help prepare diabetic friendly meals and provide reminders to take medications that manage the disease. Call Senior Helpers of San Luis Obispo County to speak to a senior care specialist today 805-461-5892! The compassionate senior care specialists at Senior Helpers can also guide you through the process of receiving the Veterans Administration Aid and Attendance Benefit if your elderly loved one is a veteran. In-home senior care and in-home assisted living allows your loved one to stay in the comforts of their own home for as long as possible while receiving the level of care they need. Senior Helpers of San Luis Obispo County provides a wide range of services including Alzheimer's and dementia care, personal assistance, companionship, and so much more to all areas of San Luis Obispo, Paso Robles, Atascadero, Arroyo Grande, Cambria, and surrounding areas.
Article adapted from: http://diabetesstopshere.org/2013/09/06/seniors-with-diabetes-take-control-of-your-health/