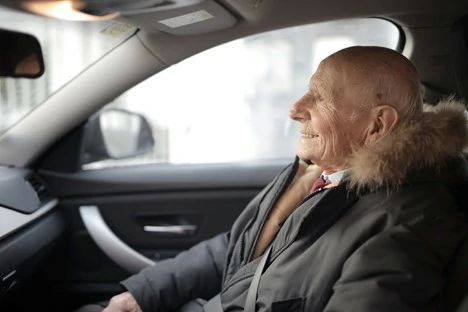 Tips for Safe Travel this Holiday Season
Traveling during the holidays to see family or friends can be a daunting task. The holiday travel season is among the busiest travel times of the year. Everyone is racing home for the holidays, which can make travel difficult and expensive. That is why we have compiled a list of some great tips to make traveling to or from the San Jose area easier this holiday season!
Traveling by Plane:
If you must catch a flight this holiday season, there are a lot of tips and tricks to make your travel efforts less stressful. The closest airport to San Jose is the San Jose International Airport. To find the best priced flights that depart from or arrive in San Jose look on websites like Expedia or Kayak. These websites find the best deals and the best flights for you to choose from! When selecting your flights, try to pick off-peak days to avoid higher prices, crowded lines, and a stressful flight. Also look for off-peak hours, so early or late flights.
Plan for unexpected flight delays and weather interferences, especially during the holiday season. Leave extra time before flights, AAA recommends arriving at least 2-3 hours prior to your scheduled flight, but cautions that you may need even more time depending on the airport, the day, and the time of your flight. The San Jose International Airport has many online resources like flight statuses and passenger services with a lot of tips and resources to help their guests plan ahead and navigate the holiday travel season with ease.
Traveling by Car:
If you plan on hitting the road to drive to or from the San Jose area this holiday season, there are a lot of ways to make your trip easier, and make sure your trip is safe and successful.
Before you even leave your driveway, you should do some winter vehicle maintenance since you could be driving through winter weather conditions in colder parts of the country. Check the basics like your tires, windshield wipers, washer fluid, and your alignment and fuel up before you leave. This will help you have a smoother and safer ride to your holiday destination.
Map out a route before your departure. If you are traveling a far distance, you will likely encounter some unfamiliar areas along the way, so it is best to familiarize yourself with the route. This will help reduce anxiety and distraction while driving. Another way to plan ahead is to pack emergency kits for your vehicles, these kits can be vital since you never know what can occur when on a road trip.
Use the resources available to you to make your trips as easy and safe as possible. Apps like GasBuddy can find the closest gas station in your area, Waze is a great GPS system that offers real time traffic updates and marks hazards along your route, and HotelTonight can help you find the best hotels to book on the spot if you need a place to stay due to weather or a long trip that may take multiple days to get to your desired destination.  
Traveling this holiday season may be difficult, but it can be more difficult to see your loved one struggle from the effects of aging. If your loved one located in the San Jose area needs a professional in-home caregiver that will be able to provide them with specialized care in the comfort of their own home, consider the professional team at Senior Helpers of San Jose. To learn more about the areas we serve and the services we can provide to your loved one, visit our website!