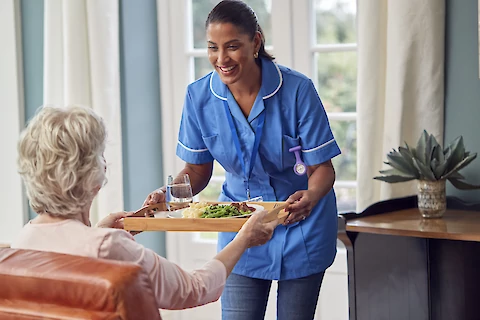 How to Shop Around for the Right Supplemental Caretaking Service
Hiring in-home caregiver services may be the solution when family members are getting overwhelmed by caretaking responsibilities. Families have two choices to consider when finding a caregiver. Caregivers may be independently hired by the family or through a home care agency. Getting the right fit for a senior loved one is challenging. However, the guide below highlights some tips for hiring the right supplemental caregiver. 
How to Find a Supplemental Caregiver Service in San Jose
Working with a home care agency eases the hiring process, and there is ongoing accountability. Although there are many home care agencies in San Jose, it may be helpful to consider the following when hiring their services. 
Training and Hiring Standards
Be sure to choose an agency to train a caregiver for your loved one. Some of the questions to ask include the following:
•    What kind of caregiver training is provided?
•    Do the caregivers have soft skills such as emotional intelligence and compassion?
•    What is the caregiver selection process?
Their Available Care Plans
Most caregiver agencies in San Jose offer a wide range of care services, including personal, household, memory, respite, and adult care. Do a background check of the care the agency is offering to ensure that the senior loved one will receive the care they need. 
Reviews and Testimonials
Reviews can provide honest feedback on the agency's quality of care. Yelp is an excellent website to look at client reviews and testimonials. Consider agencies with 5-star ratings from different clients. Be sure to select licensed agencies when hiring caregiver service providers.
Tips for Hiring a Private Supplemental Caregiver
When families opt for a private caregiver, they will be required to conduct due diligence. The following are crucial steps that family members should consider when looking for a caregiver
Determine the Type of Care Needed
The first step is to understand the senior's specific needs. The needs of seniors vary as some may need special care, such as those living with dementia, Parkinson's, or Alzheimer's. While hiring, look for a caregiver with specialized skills and additional health training to provide appropriate care. 
Interview Potential Caregivers
Interviews help in getting enough information needed to make a good hire. The interviews can be done in person or via phone. Some helpful interview points include asking them about their work experience, how they will deal with the senior's irritations, and if they are comfortable with visitor policies and job descriptions. 
Perform a Background Check
Even after conducting a thorough interview, it is wise to do a background check. A background check ensures that the senior's safety is prioritized. Confirm their previous employment record, their certifications, and credit reports. Check if they have any criminal records, including convictions, criminal arrests, or warnings from law enforcement. 
Sign a Contract
Once the right fit has been chosen, it is crucial to seal the deal by signing a contract. Read all the documents or find a lawyer to review them before signing. The contract should have a job description, full names of the caregiver, contact, wage information, grounds for contract termination, and signatures of all parties involved. 
Reach Out to Senior Helpers San Jose
At Senior Helpers San Jose, we ensure your elderly loved one receives personalized in-home care. We offer caregiver services in San Jose, Santa Clara, Santa Cruz, and Campbell. Although it may be overwhelming to find a qualified in-home caregiver, we are here to help. Contact us to learn more about our services.