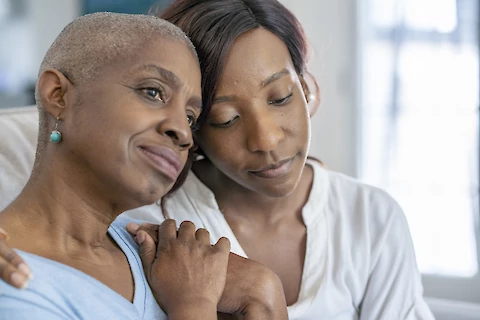 When you are faced with the responsibility of finding senior caretaking services for an aging loved one, it can be difficult to know where to start. Many elderly adults will develop chronic diseases during their life, and their needs may go beyond what traditional senior caretaking services usually provide. Choosing a service that has experience caring for older adults who live with chronic illnesses and disabilities is essential for both the safety and comfort of your loved one. 
Reasons for Needing Senior Caretaking Services
When your loved one is diagnosed with a chronic illness or disability, they may need additional care and help. Some services available to seniors who require specialized care are designed to ensure that the patient not only receives appropriate medical treatment but also maintains a high quality of life. 
Senior caretaking with chronic disease care options can include assistance with daily activities such as bathing, dressing, and meal preparation, as well as more specialized treatments like physical therapy and occupational therapy. Depending on the situation, you might consider hiring an in-home caregiver or using other types of resources, such as assisted living facilities or home health agencies. 
Types of Senior Care Assistance
When you are searching for senior caretaking services with chronic disease care options, there are several types of resources available. 
Assisted Living Facilities
Assisted living facilities provide round-the-clock assistance and supervision to help seniors live independently while receiving the level of care they need. The staff at assisted living facilities is usually trained in caring for those with chronic illnesses or disabilities. Assisted living facilities still allow seniors to live independently but can be available to provide ongoing care as needed. 
Home Health Agencies
Home health agencies employ caregivers who specialize in providing medical assistance and supportive services to senior citizens dealing with a variety of chronic diseases. They often provide nursing care coordination, as well as physical therapy and occupational therapy services. 
Home Care Providers
For elderly adults who prefer to receive quality home care without living in an assisted living facility, many companies offer personalized private-duty home care services designed specifically around their needs. These experienced providers can assist with housekeeping duties, errands, meal preparation, and more so that seniors can remain independent and safe within the comfort of their own homes.  
Questions to Ask When Screening Senior Caretaking Services for Chronic Disease Care
When searching for senior caretaking services that offer chronic disease care, there are a few important questions you should ask. 
1. Are they experienced with chronic disease care? 
It is essential to check the credentials of any service and make sure their staff has extensive knowledge when it comes to caring for elderly adults who suffer from ongoing health issues.
2. Do they offer care based on the patient's individual needs? 
Every person is different and will require varying levels of assistance, depending on their situation. Find out if the service can provide personalized support that best meets your loved one's needs.  
3. What services do they provide? 
Different senior care facilities or agencies will offer different services, so be sure to find out what type of treatment options are available and whether or not specialized therapies like physical or occupational therapy are offered by the facility or agency. 
4. What is the cost of those services? 
Having a clear understanding of how much each service costs and which payment methods are accepted can help ensure that both you and your family remain financially secure while providing quality in-home care for your loved one. 
Senior Helpers Can Offer Care and Support for Loved Ones with Chronic Ailments
At Senior Helpers San Jose, we provide a variety of services that can help seniors in San Jose, Santa Clara, Santa Cruz, and Campbell get the help they need to continue living safely at home. Contact us today to learn more about how we can help your senior loved one stay as independent as possible.