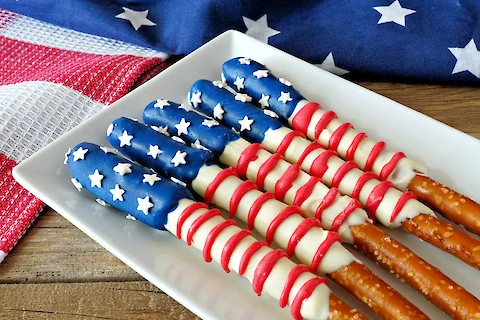 As Independence Day approaches, patriotic fervor and excitement fill the air. This significant holiday commemorates our nation's birth and unites families and friends. But for family caretakers of seniors, it often requires a unique approach to keep their loved ones involved in the festivities. Ensuring they enjoy the day while prioritizing their comfort and safety represents a delicate balancing act. This article shares creative ideas and practical tips to help you celebrate Independence Day safely, joyfully, and inclusively with your senior family members. 
Understanding the Needs of Seniors During Festivities
Every senior has unique needs and preferences, so it is crucial to plan activities while keeping these considerations in mind. Age-related concerns like mobility limitations or sensory sensitivities may impact how they celebrate and enjoy festive occasions. So, when designing an Independence Day experience for them, it's essential to consider these for a seamless celebration.
Tips on Celebrating Independence Day With Seniors
Many people enjoy the thrill of watching fireworks, but for some seniors, the noise, bright lights, and the crowd may seem overwhelming. If your senior loved one wants to view fireworks, find a spot close to home where they can easily rest or leave if they become too tired. 
Alternatively, consider hosting a small family celebration at home and watching a fireworks display on the television. This way, they will still enjoy the spectacle without the sensory overload.
As for enjoying patriotic music or movies, consider classic tunes or films they love. A comfortable viewing or listening environment can make a world of difference. Arrange their favorite chair, ensure good lighting, and keep the volume pleasant. A sing-along or movie night also provides an excellent way for the entire family to bond.
Encourage your senior relatives to share memories about their past Independence Day celebrations. Sharing memories is a great way to engage them, trigger happy recollections, and make them feel valued. Reminiscing may also benefit their mental well-being and provoke many smiles and laughter.
Some families enjoy crafting together. Simple activities like creating a patriotic wreath, decorating a flag, or making red, white, and blue cupcakes don't take much effort but can make their day special. These small projects can foster a sense of participation and joy in seniors.
Ensuring a Sense of Belonging for Seniors During Independence Day
Remember, the ultimate goal is to make your senior loved ones feel included and valued during the Independence Day festivities. Adapt traditional activities according to their comfort and capabilities. From decorating the house with them to watching parades or simply enjoying a family BBQ in the backyard, every moment you share with them may bring them joy and a sense of belonging.
We Can Help
Independence Day provides an opportunity to spend quality time with our loved ones. When caring for seniors, understanding their needs, adjusting plans accordingly, and involving them in the celebration can ensure they will join in the holiday spirit. If you're a family caretaker in San Jose, Santa Clara, Santa Cruz, or Campbell and need more guidance or resources, contact us at Senior Helpers San Jose. We offer many services like Personal Care and Companion Care that make a difference in the lives of seniors and their families.