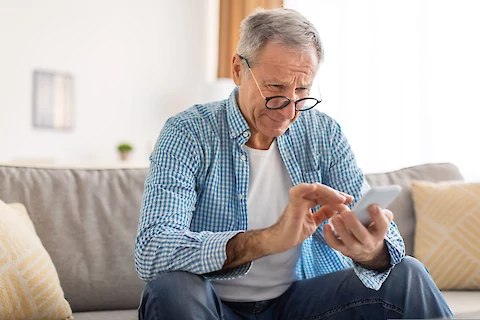 How to Shop Around for the Right Supplemental Caretaking Service
Finding the right caretaking service for a senior family member can be an intimidating process. With so many options and details to consider, it is important to do your research and shop around in order to find the best fit for you or your senior loved one. This blog post from Senior Helpers Riverside will provide some guidance on how to shop around for the right supplemental caretaking service in Riverside, Hemet, Moreno Valley, San Jacinto, and beyond.
Reasons to Consider a Supplemental Caretaking Service
There are a number of reasons why it may be beneficial to consider supplemental caretaking services. If your senior family member is living at home, you may want additional help with meal preparation, housekeeping, and errands. Additionally, if your senior loved one has medical needs that require more specialized attention or assistance with bathing or other personal tasks, then supplemental caretaking services can be an invaluable resource. Other reasons may include:
Medical Needs
When evaluating caretaking services, you should consider any medical needs that your senior loved one may have. For example, if they require specialized care for a chronic condition such as diabetes or heart disease, then you will want to make sure that the supplemental caretaking service has experience in providing this type of medical attention. 
Additionally, if your senior takes multiple medications throughout the day and requires assistance with managing their dosage and keeping track of refills, then this should also be considered when choosing a supplemental caretaker. 
Scheduling Issues
Another important factor to consider is the scheduling of the caretaker. Depending on your senior family member's needs, you may require a full-time or part-time caretaker with flexible hours and availability. You should also find out whether or not the supplemental caretaking service you are considering has the capacity to accommodate last-minute requests for additional services if needed. 
Steps to Take Before Hiring a Supplemental Caretaking Service
If you are now set on hiring a service, the following are just a few of the things you should do.
Check References
Always do your research and check references before choosing a supplemental caretaking service. Talk to other families who have used the service, read online reviews, and ask questions about the staff's qualifications. Make sure as well that all of the employees at the agency are properly licensed and insured in order to provide quality care for your senior loved one.
Ask About Caretaker Qualifications
When evaluating a supplemental caretaking service, take the time to ask questions about the qualifications and experience of the staff. Find out how long they have been in business, what type of training they provide for their employees, and whether or not they offer any additional certifications such as first aid or CPR training. Inquire about their screening process for new hires to ensure that all of their employees are trustworthy and experienced in providing quality care. 
Outline Your Needs and Expectations
Before signing a contract with any supplemental caretaking service, outline your needs and expectations. Create a list of services that you or your senior family member require, such as meal preparation or assistance with personal tasks like bathing and dressing. There should also be a conversation involving specific instructions for medication management or special dietary needs, if applicable.
Contact Senior Helpers for Personalized Senior Caregiving Services
If you or your loved one is in need of supplemental caretaking services, contact Senior Helpers Riverside. We are a leading provider of quality in-home care for seniors, and we offer a variety of packages to meet your specific needs and budget. Our experienced and compassionate staff are available 24/7 to provide assistance with ADLs, medication management, transportation, errands, and more. Contact us today to learn more about our services or to get started on your own career path as a caregiver.