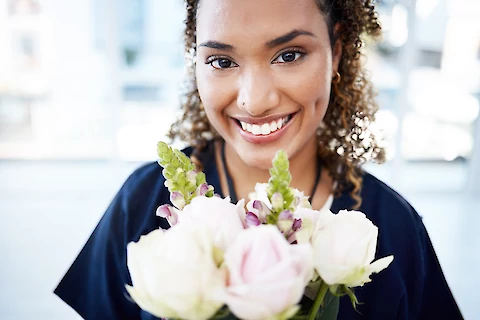 National Nurses Day is a special occasion to honor and celebrate the fantastic work of nurses across the USA. Many senior citizens have experienced nurses' dedication, compassion, and professionalism firsthand at hospitals, outpatient care, or during home visits. With National Nurses Day approaching, you may want to show your gratitude and recognition for nurses who have positively impacted your life. Below is a list of enjoyable ideas for seniors to celebrate National Nurses Day and appreciate these healthcare heroes.
Write a Heartfelt Thank-you Note
Writing a heartfelt thank-you note expresses your gratitude for their care and support. Share a specific memory or moment that meant a lot to you. This simple gesture goes a long way in showing your appreciation for their dedication and hard work. Handwritten notes often hold sentimental value and act as a constant reminder of the positive impact that nurses make on people's lives.
Share Your Positive Experiences With Others
Share your positive experiences with friends, family, and the community. Tell others about the exceptional care you received from your nurse, which helps boost their morale and reputation. Consider posting a positive review on social media or a healthcare review site. Writing a review shows appreciation and may help others in need of care find the perfect nurse to assist them.
Create a Homemade Gift or Token of Appreciation
Use your creativity and make a personalized gift for the special nurse in your life. A handmade card, a piece of artwork, or even a batch of baked goods may brighten their day and show your appreciation. You can also put together a small care package with soothing items like tea, candles, or a cozy blanket. These thoughtful yet affordable gestures leave a lasting impression on the nurse you're celebrating.
Organize a Group Celebration for the Nursing Staff
If you're part of a senior community or in regular contact with other patients, consider coordinating a small party or gathering to honor the nursing staff. Decorate a common area with festive balloons or banners, and provide snacks or a meal for your care team to enjoy during their break. This group effort not only shows your gratitude but also encourages fellow seniors to join in and recognize the incredible work of these healthcare professionals.
Share Your Story With the Nurse's Supervisor or Manager
To ensure your nurse receives the recognition they deserve:
Share your positive experience with their supervisor or manager.
Explain how the nurse went above and beyond in their duties and significantly impacted your well-being.
Suggest that the manager reward or acknowledge their remarkable dedication to their work.
Offer Words of Encouragement and Support
Sometimes, simply offering encouragement and support makes a world of difference. Share a personal story that highlights the importance of the nurse's work and let them know how much their care and attention mean to you. A genuine "thank you" may brighten their day and motivate them to continue providing outstanding care.
We Can Help
National Nurses Day is an opportunity to recognize nurses' dedication and hard work and a chance for seniors to express their heartfelt gratitude. With these fun and easy ideas, you'll create memorable moments celebrating and honoring the nurses who have positively impacted your life.
If you live in the Riverside, Hemet, Moreno Valley, or San Jacinto area and need senior care services, contact Senior Helpers Riverside for compassionate and professional assistance. Let us help make everyday life more enjoyable and fulfilling for you and your family.