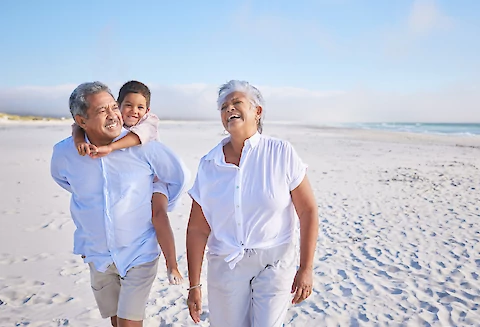 As the warm weather of spring approaches, it's time to start planning a fun and memorable spring break trip. If you have seniors living in your household, there are even more considerations to keep in mind. With a little planning and creativity, you can make it a spring break none of you will forget. 
Identify Your Needs
Before you start planning, it's important to identify your needs. Some factors to consider include:
Consider Budget
If you have a limited amount of money to spend, you may want to look for more affordable destinations. Consider whether you'll be splitting costs with the seniors in your household and how you'll pay for transportation and accommodations.
Decide on Travel Method
When planning a trip with seniors, it's important to consider their mobility needs. If they need assistance getting around, you may want to consider a destination that is within driving distance. However, if they are able to travel unassisted, you may want to consider flying or taking a train.
Look at Seniors' Mobility Needs
You should consider the physical and mental needs of the seniors in your household. If they require any medical equipment or assistance with activities of daily living, you may need to factor these needs into your plans.
Research Available Options
Once you've identified your needs, it's time to start researching available options, such as:
Explore Possible Destinations
When scrutinizing destinations, look for locations that offer fun activities for all ages. You should appraise attractions like museums, parks, historical sites, and outdoor activities. You may also want to look for destinations that offer unique experiences like hot air balloon rides or tours of local wineries.
Consider the Climate
Spring weather can vary depending on the location, so make sure everyone in your group will be comfortable in the destination's climate.
Look for Deals or Special Offers
Don't forget to look for deals or special offers before committing to a destination. You might find discounts on hotels, flights, attractions, or restaurants. This can help you save money and make the trip more affordable.
Research Resorts or Hotels
Look for properties that offer amenities like pools, hot tubs, and other recreational activities. You need to find spaces that are suitable for seniors. You want to make sure the hotel is accessible for those with mobility issues.
Consider Mutual Interests to Ensure Everyone Has a Good Time
You want there to be activities the entire group can enjoy, such as sightseeing, exploring, and shopping. This will help ensure everyone has a good time on the trip.
Consider Special Requests
If there are any special requests or needs, make sure you communicate them to the hotel or resort. This will ensure they're able to accommodate your group and make everyone's stay more comfortable.
Prepare and Pack for Your Trip
To ensure your trip goes smoothly, it's important to spend some time preparing for your departure. You can gather all the necessary documents, prepare for a travel day, and pack all necessary items including medications.
Partner With Senior Helpers Montclair for Help With Daily Life
Planning a spring break trip for you and the seniors in your household doesn't have to be difficult. From researching destinations to looking for deals and special offers, there are plenty of ways to plan the perfect trip for everyone. At Senior Helpers Montclair, we help families like yours take care of your senior loved ones. We serve Fontana, Pomona, Ontario, Rancho Cucamonga, Montclair, and San Bernardino County. Contact us today to learn more about our services!