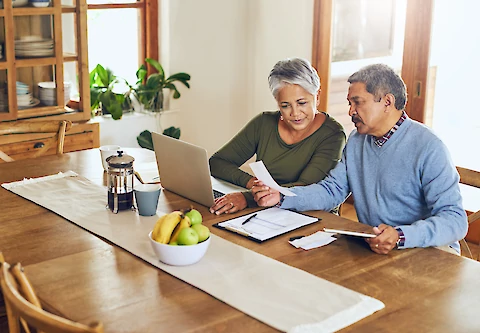 Understanding tax benefits specific to seniors is crucial to make the most out of your hard-earned money. In this guide, we'll focus on essential information and resources tailored to residents of Fontana, Pomona, Ontario, Rancho Cucamonga, Montclair, and San Bernardino County. We'll cover everything you need to know about deadlines, benefits, and strategies to minimize stress and manage your property taxes confidently.
Homestead Exemptions for Seniors
What is a homestead exemption? In simple terms, it's a legal provision that helps homeowners reduce their property taxes by excluding a portion of their home value from taxation. This can be a game-changer for seniors on a tight budget, easing the financial burden and allowing them to age in place comfortably.
While the specific requirements vary from state to state, they generally include being a certain age (typically 65 or older), having a limited income, and owning a home with a value below a certain threshold. It's important to research your area's specific rules to determine your eligibility.
The application process and deadlines for homestead exemptions can vary by county, so make sure to visit your local tax assessor's office or website for accurate information. 
Other Property Tax Tips for Seniors
In addition to homestead exemptions, there are a few other noteworthy property tax benefits that seniors should be aware of:
Property Tax Deferral Programs
These programs allow eligible seniors to postpone the payment of their property taxes, typically until the property is sold or transferred. To qualify, seniors usually need to meet specific age, income, and residency requirements. Keep in mind, though, that deferred taxes may accrue interest, so it's essential to weigh the pros and cons before participating in these programs.
Property Tax Assistance Programs
Some states and counties offer financial assistance to seniors in need of help with their property taxes. These programs may provide direct financial aid or tax credits, depending on the jurisdiction. Be sure to explore your local options, and consult a tax professional to ensure you're taking advantage of any assistance programs available to you.
Minimizing Stress and Managing Property Taxes
To minimize stress during tax season, organize documents and information. Clear the clutter and keep all your property-related documents in one place, including property tax bills, payment records, homestead exemption applications, and any necessary income and asset documentation. This will make it easier for you to access the information when it's time to file or apply for exemptions and assistance programs.
Also, stay informed. Make a point to stay updated on changes in tax laws and regulations. This will help ensure you're fully aware of any new benefits or opportunities that may arise, helping you make the most of your property tax situation.
Senior Helpers Provides In-home Senior Care Services
If you or a loved one is in need of senior care services in Fontana, Pomona, Ontario, Rancho Cucamonga, Montclair, or San Bernardino County, contact Senior Helpers Montclair. Our compassionate team is here to provide the support and care you need during this phase of life. Contact us today to learn more about our services and how we can help you and your family.