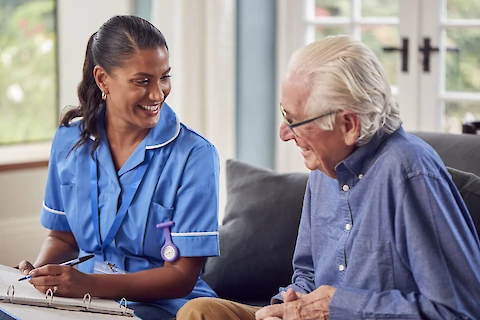 How to Make Sure That Senior Parents' Medical Wishes Are Respected in 2023
It can be difficult to think about end-of-life decisions. It can be even more complicated when those decisions concern a loved one. Still, ensuring a senior parent's medical wishes are respected is crucial. We'll provide you with strategies, from communicating and documenting their wishes to understanding advance directives and working with medical providers, that can help make the process a little easier.
Communicate and Document Their Medical Wishes
The first step to ensuring senior parents' medical wishes are respected is to have a conversation about their preferences. Start by talking openly and honestly so everyone understands what they want. After the discussion, document their wishes in writing and ensure all relevant parties are aware of them. This might include any siblings or other caregivers. 
Establish a Care Plan
Once you clearly understand your senior parent's wishes, create a care plan that reflects those wishes. This should include the type and amount of medical care they want, their preferences for end-of-life decisions, and any other instructions or details they have provided. 
Understand Advance Directives
In addition to a care plan, you should also create advance directives. These legal documents outline an individual's wishes for end-of-life medical decisions. They can specify what medical treatment should or should not be provided if the person cannot make their own decisions. 
Designate a Health Care Proxy
Next, designate a healthcare proxy. This person should be available when needed, so it may be best to choose someone who lives nearby. The proxy should understand and respects the senior parent's wishes for medical care and intervention. The health care proxy will be responsible for making medical decisions on behalf of the senior parent if they cannot do so themselves. 
Educate Family Members on End-of-Life Decisions
All family members should know the senior parent's wishes and understand how they can be respected. This includes educating them on end-of-life decisions, such as do not resuscitate orders, advanced directives, and other relevant topics. That way, if one person is out of town or cannot be present during a medical emergency, everyone is on the same page about what to do. 
Keep Documentation Up-to-Date
Finally, keep all documentation of the senior parent's medical wishes up-to-date. This includes things like advance directives, care plans, and other documents. It's also important to keep copies of these documents in multiple locations, making them easily accessible when needed. 
Tips for Navigating Medical Decisions Within the Family
Making medical decisions within the family can be challenging. It's important to remember that everyone involved should have an opportunity to voice their opinions and have their wishes respected. It is also helpful to create a support system, such as having a designated person who can help facilitate communication between family members. 
Senior Helpers Long Beach Can Help You Navigate Making Medical Decisions With Senior Loved Ones
Making sure that senior parents' medical wishes are respected is an important task. If you need help navigating this process, the team at Senior Helpers Long Beach can assist you. We work with seniors and their families throughout the Long Beach area, including Carson, Avalon, Signal Hill, and Compton. We have experience helping families through end-of-life decisions, and we can help make sure that your loved one's wishes are respected. Contact us today to learn more about our services or to schedule a consultation.