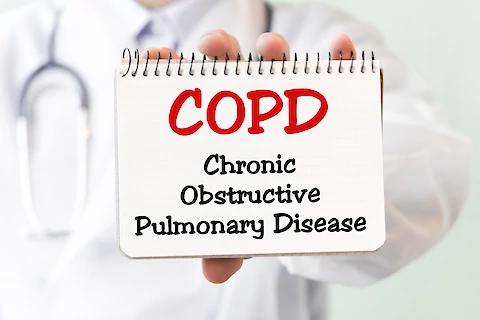 Chronic Obstructive Pulmonary Disease, also known as COPD, is a prevalent and complex lung condition affecting millions of individuals around the world. Many seniors living with some form of COPD face unique challenges that require specialized care strategies to help them manage the condition more effectively. Looking after the needs of an elderly adult often involves far more than just providing medical treatment. Sometimes, non-medical services to ensure the senior's comfort and security are necessary. Learn more about the day-to-day considerations and care seniors living with COPD might require from the team at Senior Helpers Long Beach. 
What Is COPD?
Chronic Obstructive Pulmonary Disease can be a progressive condition that affects the functions of both small and large airways in the lungs. It is considered one of the most common respiratory diseases among seniors. While some symptoms such as chronic coughing and shortness of breath have been identified with COPD, there is still much to learn about this complex ailment. 
Non-Medical Care Needs for Seniors Living With COPD
1. Social Support
Seniors with COPD may be isolated or feel overwhelmed by their condition. Providing essential social support from family, friends, or in-home care professionals can help them to find a sense of meaning and connection in their lives that can lead to better overall health outcomes. 
2. Nutrition
Eating a balanced diet is an important part of managing chronic conditions such as COPD more effectively. A focus on providing nutrient-dense foods high in fiber and low in salt should be the goal when planning meals for an elderly adult who has been diagnosed with COPD. 
3. Exercise
 Following through on prescribed physical activity plans is another way to manage symptoms of COPD more effectively over time. Aerobic activities target the lungs and heart (the two organs most affected by this respiratory disorder)and can help to strengthen the muscles that help the senior breathe. Be sure your senior consults with their doctor before starting any new fitness program.   
4. Stress Management
It's important not to overlook the psychological impacts related to living with a chronic illness like COPD. Professional in-home caregivers should consider incorporating various therapeutic activities into the senior's day-to-day life, like meditation, gentle walks, or support group meetings. These activities can help seniors cope with their stress emotionally, mentally, and spiritually.  
5. Home Modifications
Often, seniors living with COPD need modifications made around their homes for improved safety and comfort levels As well as helping keep clutter at bay, these changes may include buying non-slip rugs for hard floor surfaces, adaptive seating chairs for easier mobility, and breathing machines or air purifiers. Energy-efficient designs aimed at decreasing dust particles – which are known triggers for exacerbating many cases – are becoming increasingly popular.
Learn More About How Senior Helpers Long Beach Can Help   
Caring for a senior with Chronic Obstructive Pulmonary Disease requires knowledge and expertise. Professional health services play an integral role in providing comprehensive non-medical care that goes beyond treating physical ailments. If you or your senior loved one in Long Beach, Carson, Avalon, Signal Hill, or Compton are finding COPD care is too much to handle on your own, contact Senior Care Long Beach today. Our caregivers are here to help address the unique needs of those living with this chronic lung condition.