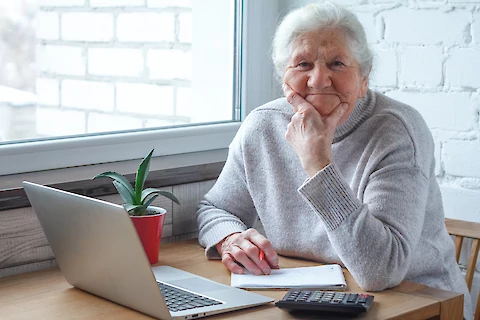 Retirement doesn't need to be the close of a chapter. It can instead be the introduction of a whole new adventure. It is a period of life where you have the time and opportunity to broaden your horizons, learn new skills, and enhance your knowledge base. This Senior Helpers blog post explores the significant benefits and power of lifelong learning and some avenues to acquire new skills post-retirement.
Benefits of Learning New Skills Post-Retirement
Keeping the mind sharp and active is increasingly important as we age. Jumping into the world of learning new things does just that. Learning something for the first time is like exercise for the brain, whether it is tackling a foreign language, painting your masterpiece, or quilting a family heirloom. It is the actual act of learning that is the real brain booster. Here are some of the benefits:
1. Strengthen Cognitive Skills
Learning new skills helps maintain mental agility and wards off cognitive decline. It keeps the brain active and challenged, which, in turn, keeps critical thinking skills sharp. You will feel more energized and feel accomplished when you are done.
2. Improve Memory
Learning also works wonders for memory. Each time you learn something new, your brain forms new connections, enhancing memory function. And it is not just about remembering facts from the new things you learn. You might be better at remembering names or your shopping list too!
3. Promote Socialization
Learning something new with other people is an excellent way to socialize. The class environment itself provides a common ground for conversation with fellow learners. It is a great way to increase interaction with others and prevent isolation or loneliness.
Where to Learn New Skills 
Starting this exciting journey of post-retirement learning is easier than you think. The internet is a vast storehouse of knowledge just waiting to be explored. Websites like Coursera, Udemy, or Khan Academy offer online courses designed for seniors on a range of topics. You can take a photography class or try to learn new tech skills. These online learning venues allow you to learn at your own pace, right from home.
Local community classes are a great option if you like face-to-face learning and interaction. Some community centers and neighborhood libraries offer classes specifically tailored for seniors. It doesn't matter if you are interested in yoga, cooking, or learning to play a new musical instrument. You are bound to find something that piques your interest and celebrates your style.
Senior Helpers Long Beach Supports Senior Learning
Senior Helpers provides comprehensive, in-home senior care services customized to meet the needs of the Long Beach area's seniors and their families. If you live in the Long Beach, Carson, Avalon, or Signal Hill areas, don't hesitate to contact us today at Senior Helpers Long Beach. We are always here to offer assistance, encouragement, or companionship as you start your new post-retirement learning adventure.