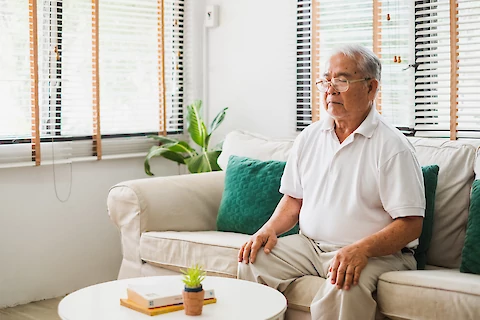 Meditation is scientifically proven to benefit people of all ages, and seniors are no exception. From improving focus to reducing anxiety, meditation can significantly enhance the quality of life. But as a caregiver, you might be wondering how to encourage your senior loved ones to try meditation, especially if they've been uninterested or hesitant previously. No worries - this blog post is here to help! We'll share several strategies that you can use to nudge your elderly family members or clients toward embracing meditation and reaping its rewards. So, let's begin our journey toward mental tranquility together!
Introduce Them to Local Meditation Groups
One excellent strategy to consider is introducing your senior loved ones to local meditation groups. Contra Costa and nearby cities offer a wealth of meditation groups catering to diverse needs and preferences. Joining such groups can bring several advantages for seniors, including socialization with like-minded individuals, a sense of accountability, and expert guidance on meditation techniques. To find a suitable option, search for local community centers and senior centers or utilize online resources. The East Bay Meditation Center in Oakland offers practice groups. 
Find YouTube-Based Meditation Practices
Another convenient option for caregivers is to explore YouTube-based meditation practices. Many free guided meditation videos are available on the platform and are suitable for seniors and beginners. The beauty of using YouTube is that one can meditate in the comfort of their home, allowing seniors and caregivers to meditate together. To find appropriate channels or videos, search for terms like "meditation for seniors" or "beginner meditation." Opt for those with substantial subscribers and positive reviews. 
Provide Meditation-Related Reading Materials
If your senior loved one prefers reading, consider introducing meditation through books or articles discussing its benefits for aging individuals. Reading materials can help seniors become more receptive to meditation by providing scientific evidence and in-depth explanations. Caregivers can read these materials alongside seniors and initiate conversations about meditation and how it could enhance their lives. 
Start With Simple Mindfulness Exercises
For those seniors who might be overwhelmed with meditation, starting with simple mindfulness exercises can be a great way to ease them into it. Mindfulness is the foundation of meditation. Practicing it can help seniors become more comfortable with the activity. Basic mindfulness exercises that caregivers can introduce to seniors include deep breathing exercises, body scans, and mindful eating. By engaging in these activities, seniors can gradually develop a better interest in meditation. 
Connect With Senior Helpers Contra Costa
Introducing meditation to seniors might take time and effort, but the potential benefits are well worth it. Use the strategies we've discussed to help improve the lives of the seniors in your care. If you live in Oakland, Walnut Creek, Moraga, Concord, Moraga, San Ramon, Orinda, or Lafayette and need assistance with senior care, Senior Helpers Contra Costa is here to help. Contact us and explore how our experienced caregivers can support your senior loved ones on their journey toward holistic well-being.