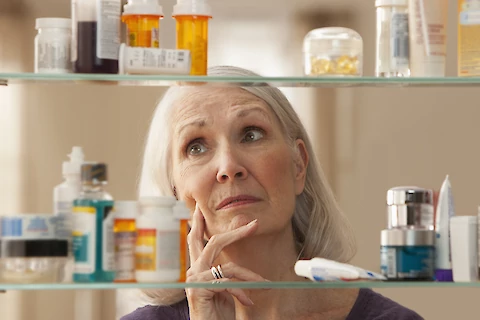 It's natural for senior loved ones to have difficulty remembering their medication dosages and schedules. However, mix-ups can be especially dangerous. As a caregiver, you must find ways to prevent elderly relatives from confusing their pills and the dosage or timing of their medication. Read on for useful strategies to prevent harm when it comes to medication management, from the experienced team at Senior Helpers Cameron Park - El Dorado County.
Strategies to Prevent Mixing Up Pills and Medication
Use Pill Organizers and Color-Coded Containers
These types of containers display pills and often come with a day and night compartment to help organize medication by time. As the caregiver, you can easily fill the organizer days or even weeks ahead of time. 
Make Pill Times a Routine
Establishing a daily routine and setting an alarm can help elderly relatives remember when to take their pills and medication. Not only will this help them stay organized, but it will also help to create a sense of routine and accountability. 
Use Pill Boxes with Alarms
Similar to organizers and color-coded containers, pill boxes with alarms are a great way to remind elderly relatives to take their pills and medication. This type of device will sound off an alarm when it's time for them to take their dose. 
Use Pill Dispensers
Pill dispensers are an easy way to control how much medication is being taken. They are simple to use and can be programmed to dispense the desired amount of medication at specific times of the day. 
How to Talk to Elderly Relatives About Mixing Up Pills and Medication 
Be Patient and Empathetic
When talking to elderly relatives about their medication and how to prevent them from mixing it up, it is important to remain patient and empathetic. They may be embarrassed or feel ashamed that they cannot remember the right dose or timing. Also, it's important to be understanding and remind them that everyone makes mistakes. 
Ask Questions
Asking questions is a great way to get a better understanding of the issue. Also, come up with a plan to help elderly relatives manage their medication. Try to find out what medications they are taking, what time they take them, and any lifestyle changes that could help. 
Suggest They Connect With Their Doctor
Speaking to their physician or pharmacist is another great way to ensure elderly relatives have all the information they need about their medications and ease their daily routine. Also, there might be a safe way to simplify the daily dosage schedule or combine multiple medications into a single dose.  
Suggest an In-Home Caregiver
Qualified in-home caregivers can help manage medications, create routines, and provide companionship. This type of help can provide the senior's relatives with peace of mind. Also, this will ensure their medications are being taken appropriately. 
Keep Your Senior Loved One Safe With Help From Senior Helpers
Mixing up pills and medication is a common problem for elderly relatives, but it doesn't have to be. By using pill organizers or boxes with alarms and creating a daily routine, you can help them stay safe and healthy. If you find yourself needing extra help, contact our team at Senior Helpers Cameron Park - El Dorado County. Our experienced in-home caregivers in Cameron Park, Sacramento, El Dorado County, Shingle Springs, South Lake Tahoe, Plymouth, Sutter Creek, Sloughouse, Elk Grove, Wilton, and beyond can provide extra assistance and peace of mind.