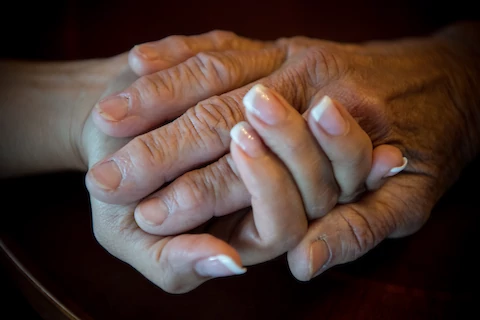 Our History
Senior Helpers was founded in 2002 by Tony Bonacuse with the help of Peter Ross after their firsthand experience in caring for their respective family members. Tony and Peter identified a need that was not being filled properly by the other companies. They realized that most seniors would prefer to age in their own home rather than move into an unfamiliar institution. Unfortunately, the options available to most seniors were very limited. Most seniors did not have access to well-trained, dependable and affordable in-home care. This was the mission-driven spark that started Senior Helpers.
The first office opened in Baltimore, Maryland, and quickly developed a reputation for delivering excellent in-home senior care with their well-trained staff of professional caregivers. Based on the success of the Baltimore location, the company began to expand. Over the past 13 years, the Senior Helpers family has grown to include a network of more than 300 locally owned and operated franchises across the United States.
Senior Helpers of Cameron Park - El Dorado County was proud to join the system. Like every other owner, we too are fully-committed to the original goal of providing dependable and affordable in-home care with well-trained caregivers. Nothing is more important to us than being the best available resource for seniors and families in our community. We are lucky to serve hundreds of seniors in our community, and we are committed to continuing to provide uncompromising levels of care to all our families.
Our mission is to be a trusted advisor to our seniors and their family. We strive to alleviate the stress of life by being a family's liaison to aging care. We at Senior Helpers of Cameron Park work every day to be the respected organization of our area – the organization that clients trust.
We at Senior Helpers provide knowledgeable in-home senior care with a variety of services to help our clients stay independent by assisting them with all aspects of daily activities. Our highly trained caregivers are knowledgeable with Dementia and Alzheimer's Care and Parkinson's Disease Care. The Senior Gems® created by Senior Helpers®, is based on the Gems™, techniques, strategies, and overall approach to Alzheimer's and Dementia care which was created and developed by Teepa Snow, Positive Approach, LLC. The Senior Gems® is one way Senior Helpers ensures your loved one is in good hands. We send our skilled and professional caregivers out of our office – located at 3440 Palmer Dr. Suite 8H , right in the Goldorado Shopping Center. We serve El Dorado Hills, Cameron Park, Placerville, Camino, South Lake Tahoe, Ione, Jackson as well as parts of Elk Grove and Sacramento and many more.