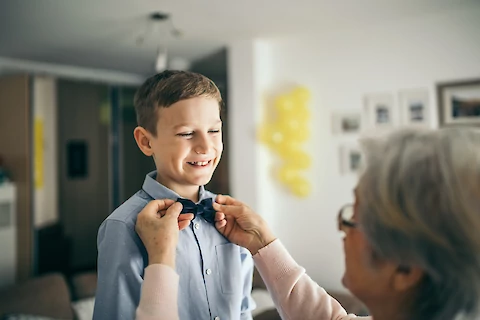 Balancing the responsibilities of being a devoted caregiver to a senior relative while also managing the hustle and bustle of a child's school schedule poses unique challenges. As the new school year approaches, these challenges can feel even more daunting. It's a delicate balance, especially when caring for seniors who require meticulous routines and close attention, such as those living with dementia. 
However, by focusing on understanding the needs of your loved one, preparing in advance, and adhering to strategic routines, it's possible to seamlessly manage both roles. Senior Helpers Cameron Park - El Dorado County has invaluable insights on transitioning into new schedules effectively, minimizing disruptions, and ensuring that both your senior loved ones and children receive the care and attention they need.
Understanding the Needs of Your Senior Loved One
When dealing with seniors, particularly those with dementia or those who need frequent attention, maintaining a steady routine is vital. Disruptions can lead to increased confusion, anxiety, and other behavioral issues. 
To effectively balance school routines and caregiving, you need to fully understand their needs and habits. Keep in mind that seniors thrive on consistency, and any changes in their environment need to be managed carefully and sensitively. 
Preparing for the School Year
With the school year resuming, it's important to organize school and extracurricular schedules efficiently. Having a clear view of your child's routine will help you figure out how to fit in your caregiving duties without conflict. Preparation is the key to managing this transition smoothly. A well-maintained calendar will not only help you stay on top of things but also allow for contingencies.
Adapting Caregiving Routines
Adjusting your caregiving routine might prove challenging, but it's essential for maintaining balance. You can do this by arranging caregiving activities around your child's school and extracurricular activities. 
For instance, if your senior loved one is independent in the morning, use this time to focus on school drop-offs or help with homework. Use techniques like calm communication and gradual introduction of the new schedule to minimize disruption for seniors. 
Seeking Professional Help
There might be occasions when you find yourself overwhelmed, and that's completely normal. It's during these times that seeking professional help makes a significant difference. Professional caregivers are trained to handle the unique challenges that come with elderly care, offering relief and support to families. 
At Senior Helpers Cameron Park - El Dorado County, we provide comprehensive, professional services tailored to your senior loved one's needs while offering you the flexibility to manage your life.
Contact Senior Helpers for Caregiving Assistance
Navigating the demands of caregiving and a busy school schedule can be a daunting challenge, but with the right approach and strategies, it's certainly manageable. It's okay to ask for help and seek professional support when needed. 
If you're in Cameron Park, Sacramento, El Dorado County, Shingle Springs, or the surrounding areas, don't hesitate to contact us at Senior Helpers Cameron Park - El Dorado County. We're here to provide the support you need on this journey through our immersive senior care services.